If a person has ever been involved in an accident, then they know the importance of having a skilled Mount Vernon car accident lawyer in their corner. That is because you will receive representation services, ensuring you receive fair compensation for your injuries and damages. Self-representation is not recommended because the chances are you do not know what to do. Assuming you want to represent yourself, what do you do if an insurance carrier refuses to cover for damages and medical expenses? How would you go about claiming compensation for lost income?
We at Cellino Law offer free non-obligation initial consultation services. During the consultation, a car accident lawyer will evaluate your case, estimate the compensation amount to receive, and the best legal action to take. It does not matter how minor or major the accident is; our professional lawyers offer exceptional legal advice. Furthermore, they will answer any question you may have.
Since our team of Mount Vernon personal injury attorneys have years of experience and are highly skilled in this profession, they will help you mount the correct defense to protect your rights as the victim. They will have your back and ensure that you have received the maximum amount payable. We are the leader in New York due to our success rate, skill, and knowledge of the law.
How To Report A Car Accident In New York?
According to New York law, the driver must report the accident with the relevant authority as soon as possible, especially if it has resulted in fatalities or/and injuries. The driver responsible for the accident should be the first to report the incident. However, as a victim, it is wise not to rely on the at-fault driver to report the issue; you can also report it.
If the accident has resulted in property damage, the at-fault driver must make an accident damage report; no matter if the other driver is there. It is important to note that an accident report should only be made when damage estimation has exceeded $1,000.
After an accident, a driver has 10 days to which he/she is expected to make an appropriate report, together with a written statement. If the driver has sustained injuries that have prevented him/her from making the report, then there is no-specific stipulation as to when the report should be filed. However, lawyers recommend filing the report as soon as possible when the injured driver/party has recovered.
What Is The Cost Of Hiring A Mount Vernon Car Accident Lawyer?
We fully understand the financial repercussions associated with a car accident, such as accumulating medical bills, legal representation fees, property damage, lost wages, and much more. For this reason, at Cellino law firm, we do not ask for upfront cost or payment, which makes our service affordable to all. In fact, we will not ask you to pay anything until you have received the compensation for personal injuries sustained.
That is because we work on a contingency basis, which simply means that we cover all the costs of the litigation until you receive compensation. A contingency fee basis is beneficial as it helps people know that they will receive compensation. We evaluate every case on its own and estimate its likelihood of being successful.
Which Types Of Compensation Are You Likely To Receive After A Car Accident?
The primary goal of compensation is seeking financial support or reimburse a victim for all the losses suffered. The losses can either be financial (economic) or non-financial (non-economic). Punitive damages are given to a victim as a way to punish the negligent or careless party.
Economic Damages
Economic or financial claims offer monetary reimbursements for all expenses, damages, and losses incurred. Examples include:
Lost income
Vehicle damages and property
Medical expenses (both current and future)
Future potential income lost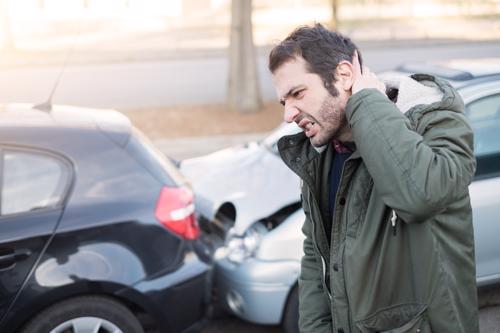 Non-Economic Damages
Non- economic (financial) losses are given in situations where there has been a serious injury according to state law section 510. This may include:
Bone fractures
Loss of a baby in the uterus (womb)
Physical disfigurement
Lost bodily function and organ
Severe limitation to function or body use
Limb loss
Punitive Damages
In some situations, it is possible to pursue punitive damages as part of the personal injury claim. Punitive claims are neither economic or non-economic, and it is awarded based on the negligence or misconduct of the at-fault driver. It is often given as a way to punish the negligent party.
What Is The Statute Of Limitation In New York For Car Accidents?
All personal injury claims must be filed within a specific time from the accident's time and date. This is why it is wise to talk to a lawyer in Mount Vernon, NY, as soon as possible after the accident. Damage claims against a defendant must be filed within a week from the date of the accident in New York. Furthermore, the state has a statute of limitations that must be observed.
In the state, the statute of limitations for car accidents must be filed within 3 years from the day the accident occurred. If the claim is against any government agency, then the victim must file it within 90 days.
Which Information Should You Collect After A Car Accident?
After an accident, there is some information you should collect while at the scene of the accident that may help with your case in the future:
The model, make, and year of the car
The license and registration of the vehicle
The name, address, contact, and driver's license number of the driver
Precinct, badge number, and name of the driver
The location of the accident, photos, and even video
Contact Our Lawyers At Cellino Law And Schedule Your Free Consultation Today
Remember, stating your compensation claim as soon as possible is the wisest thing you can ever do. By contacting Cellino Law you will get to know more about your case, the way we can help you, and the compensation you may receive. Also, you will get to know the legal action to take.
Our adept, trained, skilled, and experienced lawyer are ready to take your case and ensure you get the most out of your compensation. Do not waste time; call us immediately. Remember, our Mount Vernon injury firm offers non-obligatory initial consultation services to everyone. Furthermore, we do not get paid until we win you the compensation you truly deserve. This is because we work on a contingency basis, which simply means you do not pay out of pocket but use the compensation received, generally paid based on the agreed percentage.
Cellino Law is an amazing firm with a great team. I worked with Greg Pajak and his assistant, Tracey Falconer. I cannot express enough how dedicated they are. The personal attention I received was excellent; they were always available to help with questions and concerns and put me at ease in the unknown territory I found myself in. I highly recommend them to anyone needing representation. A huge thank you to them for all they accomplished for me!

Liane

I really appreciated your determination and efforts on handling my case. You have done an outstanding job, and I am very satisfied with the outcome of the settlement. Thank you so so much John.

Amparo

I am so grateful for your expertise, patience, and perseverance which resulted with such a successful settlement regarding my car accident. I also want to let you know how impressed I was with you and your firm and I won't hesitate to recommend you to anyone who needs assistance from an accident. I truly appreciated your care and professionalism. Thank you again for your kindness and support

Lisa

It was a great pleasure working with you on my lawsuit. You certainly gave 150% of your time and interest in settling my case and for that, I am extremely grateful. Therefore, I want to thank you very much for helping me win my settlement and wish you the very best.

Linda

I can only say great things about my attorney Allan Silverstein. He is professional, he calls back right away, he keeps me informed, and makes me feel comfortable as this entire ordeal is stressful. I have total confidence in his ability to handle whatever comes his way. He is no nonsense and very good at his job. Thank you Allan... he is a true asset to the team!

Mrs Steward

We want to send a big "Thank you" from the both of us. We know you both fought for us and did a great job with our case. You did it in a timely manner and we appreciate it.

Kerrijo & Jerry