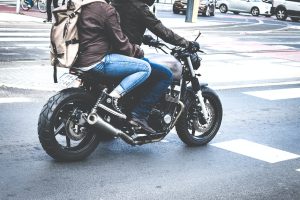 Car insurance is a legal requirement in all but New Hampshire and Virginia. New York State's Consolidated Laws require every resident with an operating vehicle to carry auto insurance coverage. New Yorkers are largely compliant, with only 4% opting not to adhere to legal requirements.
However, there is a significant difference between your minimum coverage and full-coverage protection. Full coverage insurance meets the minimum requirements but extends beyond them to include a wide range of protections.
Understanding Basic Coverage Requirements
Minimum auto insurance requirements cover both the type and amount of coverage you need to meet under the law. The state only has the following three types of mandated insurance:
Personal injury protection
Liability
Uninsured motorists
Each of these has a minimum benefit level associated with the insurance type. Insurers operating in the state must provide policies that meet these basic levels and no less.
Personal Injury Protection Coverage Requirements
New York is a no-fault car insurance state. Any time you have an accident resulting in injuries, the default coverage is personal injury protection insurance. No matter who is at fault, you file a claim with your provider under your PIP policy. States implement no-fault insurance laws to reduce the time it takes for claimants to receive benefits and limit lawsuits.
Like the rest of the state, Manhattan residents must have a PIP policy with a minimum coverage limit of $50,000 per person. These policies cover you, your passengers, and all household family members if they sustain injuries in a car accident in New York. You, your family, and any N.Y. residents also receive medical coverage for collisions occurring anywhere else in the U.S., its territories or Canada, while non-residents only have protection for car crashes occurring within N.Y.
PIP insurance superseded health insurance coverage for auto accidents. It pays for medical expenses, 80% of lost wages, and up to $25 per day for reasonable costs associated with injuries received in the collision, such as mileage reimbursement for medical appointments or household help up to policy limits. It does not cover pain and suffering or any other non-economic damages.
Liability Coverage Requirements
In addition to no-fault PIP protection, drivers must have basic liability coverage. Liability insurance protects you if another passenger files a claim against you in an accident you caused. You need bodily injury and property damage liability. Coverage minimums are as follows:
Bodily injury to one person: Up to $25,000 for medical expenses in accidents that lead to injuries and $50,000 for those that result in fatality.
Bodily injury to more than one person: Up to $50,000 in medical expense coverage per accident and up to $100,000 per collision resulting in fatalities.
Property damage: A $10,000 minimum per accident for third-party property damage. This coverage does not pay for damage to your car or other property.
Insurance companies also must provide you with legal counsel if a third party files a legal claim against you. They can't reduce your minimum coverage limits when they provide an attorney to represent you.
Uninsured Motorist Requirements
Unfortunately, despite laws requiring it, many uninsured and underinsured motorists are on the road. Uninsured motorist coverage protects drivers and their passengers who sustain injuries from an accident an uninsured driver causes. The coverage limits for this insurance are the same as bodily injury liability.
Uninsured motorist insurance only pays for injuries sustained in accidents occurring within N.Y. It also pays for injuries in hit-and-run collisions. However, it doesn't cover property damage.
Getting Full-Coverage Protection
Full-coverage auto insurance exceeds minimum state requirements and is optional. The additional coverage offers greater protection for drivers, but only if the insurance company pays out benefits. You have the option of purchasing additional coverage for each of the mandated protections, thereby increasing their limits and how much the insurance company should cover.
Though increasing your limits offers more protection, it doesn't protect you from any other damages than those covered under required policies. At a minimum, full coverage pays for damage to your vehicle when a third party is not at fault. Two types of policies cover your car: collision and comprehensive.
Collision
Collision insurance is no-fault protection for your vehicle. If you get in an accident that damages your car, collision coverage pays for vehicle repairs. It works no matter who is at fault. This insurance also pays for repairs if you collide with an object or roll your vehicle. Without this coverage, you pay out of pocket for any portion of the repairs that another party is not liable for.
Comprehensive
Rounding out full-coverage auto insurance is comprehensive protection. A comprehensive policy covers repairs for damages from anything other than a collision. Examples of sources of damage include:
Vandalism
Fire
Hail
Flood
Theft
This type of policy typically comes with a deductible. Furthermore, you won't receive more money than your vehicle is worth at the time of the accident. If your car is totaled, you won't get enough to replace it. However, some providers offer the option to add on replacement coverage, which allows you to get a new vehicle of the same make and model if you total your car.
Other Optional Coverages
Some insurance companies offer additional coverage options. You don't need them for full coverage. Medical payments coverage is a standard offering, but it is essentially redundant, with the same protection as PIP. Accidental death and dismemberment coverage pays benefits for covered injuries and death in addition to any benefits paid through other policies, such as personal injury protection or liability.
If you cause an accident and your spouse sustains injuries, your liability insurance won't cover medical expenses. However, your spouse's injuries are covered if you purchase spousal liability protection. You may also be able to buy coverage for a rental car, mechanical breakdowns, towing and labor.
Knowing Legal Options for Recovering Damages
Even if you are fully covered through your insurance company, it doesn't mean you will easily recover damages. Insurers are reluctant to part with money and often find ways to reduce payouts. However, you can only file a legal claim under certain circumstances.
If your property damages or medical costs exceed policy limits, you can sue the at-fault party. You can also file a lawsuit if your injuries meet the state's definition of serious. Under New York's motor vehicle insurance laws, a serious injury fits one of the following categories:
Bone fracture
Dismemberment
Severe disfigurement
Permanent body organ, member, system or function loss
Significant body function or system impairment
You can also file a lawsuit if your injuries prevent you from performing daily activities you performed before the accident for at least 90 days.
If you meet the criteria for pursuing a legal case due to serious injuries, you have the opportunity to recover damages that more accurately reflect your losses. In addition to seeking full compensation for all lost wages, you can pursue damages for future employment and job performance impacts. Furthermore, a lawsuit allows you to seek compensation for non-economic losses such as pain and suffering.
Finding the Help You Need
A car accident can cause significant disruptions to your life. Obtaining the compensation you deserve from insurance companies can be challenging, especially if you sustained injuries in the crash. Cellino Law's car accident attorneys can ease your burden, pursuing justice for your losses while you concentrate on recovering. Contact us today for a free case review and to find out more about what we can do for you.
We want to send a big "Thank you" from the both of us. We know you both fought for us and did a great job with our case. You did it in a timely manner and we appreciate it.

Kerrijo & Jerry

Tim Cellino handled my case beautifully. He is very knowledgeable and patient with all my questions. He kept in touch with me through out my ordeal. Tim also got a settlement for more than I expected. I highly recommend Tim Cellino!

Jayne

Joe and I just wanted to send you this note thanking you for the professional way you handled our lawsuit. Your kindness was extremely appreciated in a very difficult time. When we found out the people that caused the accident had no insurance, we thought our chances of receiving any settlement was nonexistent. Once we met with you and released you were able to help us our minds were put at ease. Your aggressive manner of handling the case exceeded our expectations. Please feel free to use us as a reference. Thank you so much and best wishes,

Danielle and Joe

I really appreciated your determination and efforts on handling my case. You have done an outstanding job, and I am very satisfied with the outcome of the settlement. Thank you so so much John.

Amparo

This letter is to thank Ms. Diane D'Andrea, assistant to Mr. George Gridelli, Attny for all the hard work, dedication, and attentiveness she showed during the representation of my case. She was always cheerful and ready to help in whatever way she could. All messages left for Mr. Gridelli were always relayed and Mr. Gridelli always promptly returned our calls. She was a very competent assistant. Cellino Law has proven to be a model of what legal representation should be. Throughout the 6 ½ years of this case, I have heard many horror stories from people with "bad lawyer stories." We consider ourselves to be very lucky to have chosen Cellino Law and will always recommend you to those looking for good, honest representation with a personal touch.

Joseph

Cellino Law is an amazing firm with a great team. I worked with Greg Pajak and his assistant, Tracey Falconer. I cannot express enough how dedicated they are. The personal attention I received was excellent; they were always available to help with questions and concerns and put me at ease in the unknown territory I found myself in. I highly recommend them to anyone needing representation. A huge thank you to them for all they accomplished for me!

Liane