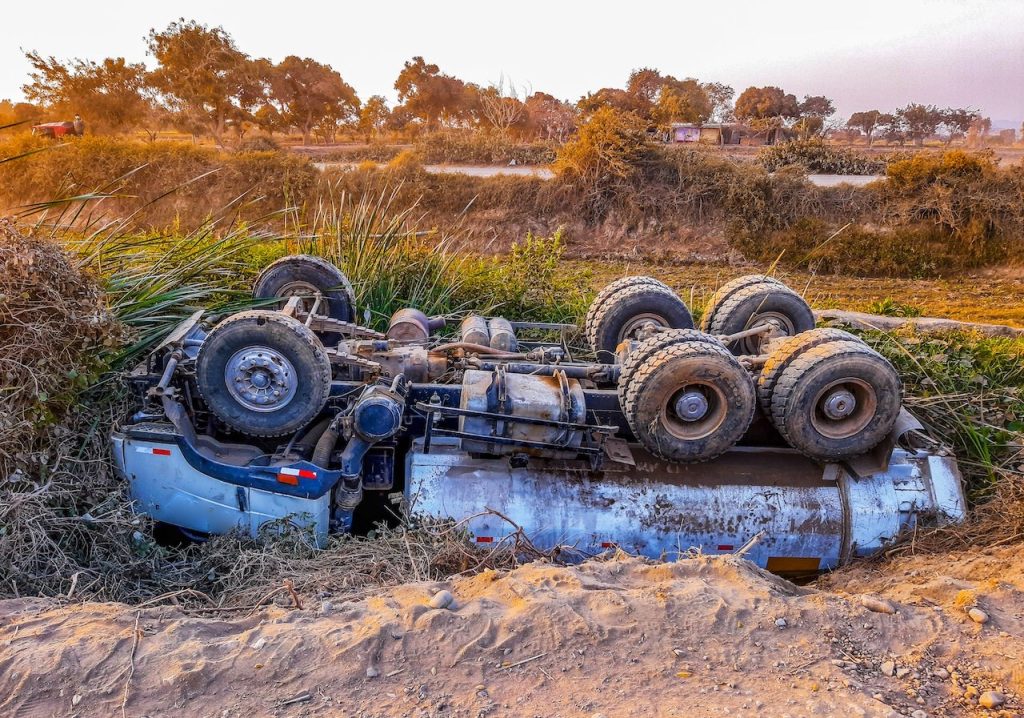 A commercial truck driver is responsible for transporting goods between locations. Most of these drivers operate large tractor-trailers, carrying loads of up to 80,000 pounds. Even the heaviest sport utility vehicle is no match for a semi. Traffic accidents involving commercial trucks can seriously affect passenger vehicle occupants, motorcyclists, cyclists and pedestrians.
If you were involved in a collision with a large truck in New York City, you might want to search for a Manhattan commercial truck accident lawyer near me. An attorney with experience handling cargo vehicle collision cases can help you navigate the complexities of an insurance or legal claim.
Why Should You Seek a Manhattan Commercial Truck Accident Lawyer Near Me?
Claims involving large commercial vehicles are usually more complicated than those involving passenger vehicles only. Injuries are often more severe, and determining who to hold liable is challenging. While no law requires you to hire an attorney, doing so may improve your chances of winning a fair settlement.
The insurance providers and motor carriers are highly knowledgeable about the laws regulating the trucking industry. They understand how to minimize their responsibilities while placing the blame for your injuries on you. These cases can have many layers, with federal and state departments issuing regulations for every aspect of the industry.
Federal Regulation
The Federal Motor Carrier Safety Administration regulates and oversees commercial trucking companies involved in interstate commerce or operating on federal roadways. This government agency sets the standards for safety at every level of the industry, from the drivers to the cargo handlers to the parts manufacturers. The agency also determines driver training requirements, motor carrier responsibilities and load technicalities.
State Regulation
Generally, state regulations for the trucking industry reinforce those the federal government sets. However, when searching for a Manhattan commercial truck accident lawyer near me, ensure the attorney has experience working on cases for accidents within New York and the state.
While N.Y. State adheres to the FMCSA regulations, the state government establishes exceptions that might be relevant in a truck accident claim. Furthermore, accidents within the Big Apple are subject to additional restrictions and limitations. Finding an attorney who understands the legal nuances is essential. Cellino Law truck accident lawyers have the experience needed to navigate your claim.
How Many Commercial Truck Accidents Occur Each Year?
Nationally, the number of police-reported collisions involving a large truck or bus numbers several hundred thousand annually. In 2020, the FMCSA and the Department of Transportation indicated that approximately 415,000 accidents involved a commercial motor vehicle. Between 2016 and 2020, more than 100,000 crashes resulted in injuries, and more than 4,000 caused fatalities.
The number of people sustaining injuries from a crash involving a large truck or bus was 160,000 in 2020, down from 182,000 in 2019. Fewer commercial motor vehicle occupants die or sustain injuries from collisions than passenger vehicle occupants, motorcyclists, bicyclists or pedestrians. In 2020, 847 truck occupants died in a crash versus 4,278 non-truck occupants, down from 928 and 4,346, respectively, in 2019.
When looking for a Manhattan commercial truck accident attorney near me, you need one with state and local experience and knowledge of truck crashes within the state, N.Y.C. limits and Manhattan, as well as how accidents can impede your ability to live in the Big Apple. Within the state, 16,467 traffic accidents involved a large truck in 2021, 88 of which were fatal, and 3,704 led to non-fatal injuries. Furthermore, 149 crashes involved a pedestrian, leading to 130 injuries and 16 deaths. Bicyclists were involved in 81 accidents, with 76 injuries and four fatalities. Nine deaths and 30 injuries resulted from the 48 collisions involving a motorcycle and a large truck.
In the first four months of 2023, 7,505 collisions occurred in New York City, 547 involving a large commercial vehicle. Manhattan had 1,240 accidents during the same timeframe, with 123 involving a large commercial vehicle. Of the five boroughs, Staten Island and the Bronx had fewer incidents involving a large truck, while Brooklyn had the highest number at 220.
Who Is Liable in a Commercial Truck Accident?
Determining liability in a commercial truck accident is complicated, and finding an attorney with experience is crucial when searching for a Manhattan commercial truck accident attorney near me. The rules the FMCSA establishes place responsibility for commercial motor vehicle safety on actors and entities throughout the industry. Tracing liability requires knowing what to look for and digging deep into the potential evidence at all levels to find proof that isn't always apparent.
Cellino Law's commercial truck accident team has the experience to determine fault in a large truck collision. We investigate every potential avenue to assess potential liability at all industry levels, including:
Truck and parts manufacturing contributors
Shipping companies and cargo handlers
Government road divisions and road construction contractors
Maintenance and repair contractors
Motor carriers and truck drivers
Even if you are partially at fault, you can hold other responsible parties accountable for their role in the accident that caused your injuries.
The Impacts of New York's Comparative Negligence Rule
New York is one of only 13 states adhering to a pure comparative negligence rule, recognizing that all responsible parties should be held accountable and pay damages for their part in a traffic accident that leads to injuries. As such, no matter how much fault rests on your shoulders. — as long as you aren't 100% liable — you have a right to seek compensation.
However, it's important to note that your percentage of liability impacts how much you receive in damages. If you file a personal injury claim, you are entitled to the awarded damages less an amount equal to your percentage of fault. Thus, if you are 55% responsible, you receive 45% of the total award calculated.
What Can a Manhattan Truck Accident Lawyer Near Me Do?
An attorney who handles truck accident cases can help you navigate the complex insurance and legal landscape. Cellino Law's attorneys conduct an initial — free — assessment to determine your case's strengths and weaknesses. They will evaluate the facts and provide a legal opinion on the merits of your claim and which individuals and entities might hold responsibility for the accidents. They also ensure you are aware of your rights and options.
If you choose to work with our team, we provide the following assistance and services:
Gathering evidence to support a strong claim
Communicating with the insurance company or legal defense team
Obtaining expert opinions from relevant professionals
Working with an experienced accident reconstructionist
Calculating your economic and non-economic (i.e., pain and suffering) damages
Negotiating a fair settlement
Completing and filing the necessary paperwork
Looking out for your best interests and protecting your rights
Having the support of an experienced truck accident lawyer may increase your chances of a favorable outcome. At Cellino Law, we fight hard to obtain a fair settlement for you. While most personal injury claims settle out of court, you want a team that isn't afraid to go to bat for you in the courtroom when necessary.
How Do You Find a Manhattan Truck Accident Lawyer Near Me?
When looking for a Manhattan truck accident lawyer near me, look no further than Cellino Law. We have the experience to fight for your right to obtain just compensation while you focus on your recovery. Cellino Law doesn't collect any money unless we win your case. Contact us today for a free case evaluation and to learn more about what we can do for you.
We'd like to thank you for all the assistance and time you spent on our case. Your professionalism and honesty will always be appreciated. The staff was always courteous and we were always impressed with your accountability. Your passion and dedication will never be forgotten, nor will you.

Sarah

My experience during the time of negotiations was extremely positive. Josh Sandberg handled my lawsuit with the utmost integrity. He returned all my phone calls in a timely manner and answered all my questions. Josh made things less stressful. I would highly recommend Josh and the entire staff at Cellino Law.

Arthur

Now that reality has set in, I want to thank you for all your work and assistance in obtaining my settlement for the pelvic mesh. This money will make my life so much easier in the future. Medicare just isn't sufficient. I know that I will have enough to live on. I truly appreciate of your efforts. Thank you!

Loraine

Thank you for your time, effort, and hard work on my case. I appreciate your expertise and compassion. I never experienced what I went through and I would have been completely lost without you.

Martha

I am writing this letter to say how much I appreciate your services pertaining to my case. Your injury attorney took a hands-on approach and left me fully informed at all times as to where my case was going as well as how much ground we had to cover; leaving the final decisions in my hands but making sure that I knew all of the risks involved in the choices. I have dealt with a few law firms in my life on various different cases and this is the first time that I never had to call and/or track down my lawyer… because of this, I have and will continue to recommend Cellino Law to my friends and associates.

Denise

Mark Kochanowicz is from far the best attorney you can have. Mark treats you like a friend more than a client. He truly cares and go the extra mile for you and your case, contacts you to update you in regards to your case and keep you informed at all times. Mark represented me twice and settled my cases for way more than I expected. I highly recommend Mark Kochanowicz because he is just the best on what he does!!! Thank you Mark!!!!

Maria