When you think about ways people can cause car crashes, you probably list actions such as speeding, driving under the influence and reckless driving. Traveling with a cracked windshield isn't likely to occur to you, but doing so can cause accidents that produce injuries.
Laws prohibit drunk driving and speeding, but is driving with a cracked windshield illegal? Cellino Law explains, but you first need to understand the legal concept of negligence.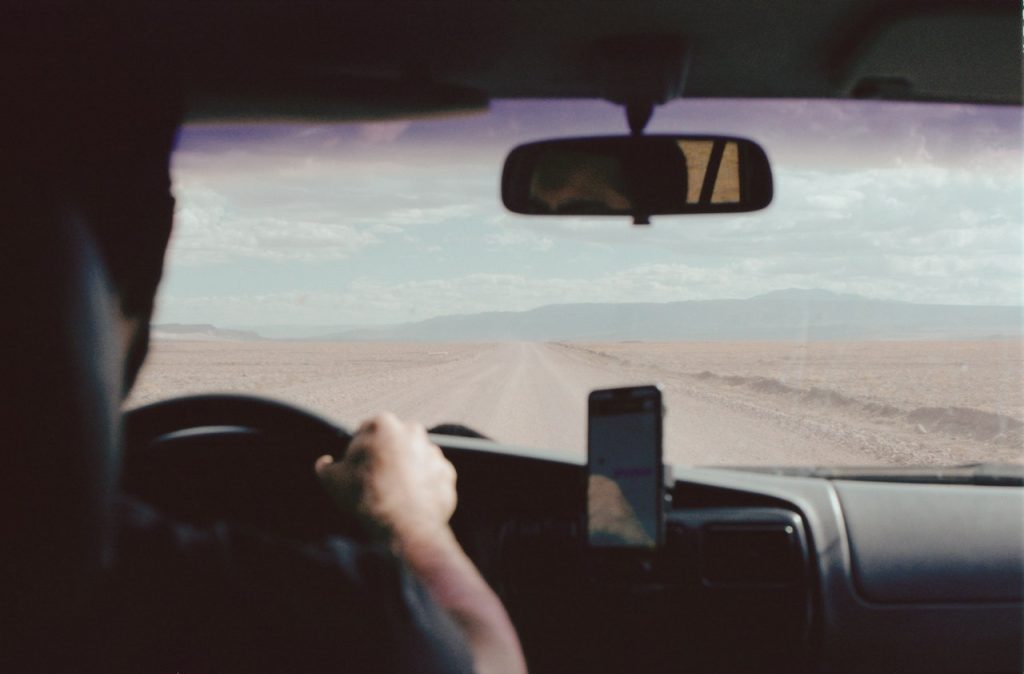 What Is Negligence?
Negligence is the basis for most personal injury lawsuits, including car accident claims. To find someone guilty of negligence, you must prove:
Duty: That person owed you a duty of care.
Breach of duty: The person failed to provide the duty of care.
Damages: The breach caused damages, such as in a car crash.
Causation: You sustained injuries or other damages as a direct result of the breach.
You may not be familiar with "duty of care." People can have a duty of care in various situations, including when they get behind the wheel of an automobile. The term means the driver must exercise reasonable care to avoid harming others.
How can a cracked windshield harm others? Damaged auto glass can limit or distort a driver's visibility, which may lead to a collision.
Is Driving With a Cracked Windshield Illegal?
Hail, flying road debris and fluctuating temperatures are among the many things that can cause windshield cracks. These cracks appear in many shapes and sizes, producing minor distractions or severely impacting the driver's field of vision. The critical vision area is above the steering wheel, extending one inch from each side and two inches from the top.
Federal laws state that 3/4-inch diameter or smaller chips or cracks in a windshield are acceptable unless they are within three inches of other cracks. However, each state can impose further restrictions. Law enforcement officials can use their discretion to determine whether a cracked windshield obstructs a driver's view.
In New York, "no crack of 11 inches long or longer is allowed if any part of the crack is within the area cleared by the windshield wiper." Vehicles with star-shaped cracks at least three inches in diameter will not pass state inspections.
Drivers must have a clear view of the road to meet federal regulations. Those who continue to operate vehicles with windshield cracks outside the legal limits may be negligent.
Are Other Vehicle-Related Conditions Illegal?
Laws require motor vehicles to be in a condition that is safe to operate when traveling on New York roadways. Annual state inspections also check for problems with:
Brakes
Blinkers, horns and other signals
Lights
Steering
Tires
Vehicles with issues in these or other areas will not pass inspection because they are unsafe to drive. If conditions like these contribute to causing a collision, you can likely hold the driver liable for your damages.
Were You in a Car Accident?
Car crashes happen suddenly and can have devastating effects on those involved. Even if you were partially responsible for causing an accident, you probably qualify to seek compensation for your damages. To protect your rights, there are a few steps you should take while at the accident scene:
Accept or seek medical treatment: Your health is the top priority, but the records of your initial medical assessment are a vital part of your personal injury claim.
Avoid claiming fault: Your degree of responsibility impacts the amount of compensation you can receive. Don't say, "I'm sorry," or anything else that implies you are to blame.
Gather evidence: Take pictures and make videos of all relevant details, including:
Vehicle condition (particularly cracked windshields and other damage) and placement
Roadway obstacles
Skid marks
Witnesses — photos and recordings of witness statements
Injuries
Speak to a competent car accident attorney: You can get information, legal advice and assistance from a qualified personal injury lawyer near you that may dramatically increase your compensation.
Cellino Law focuses on personal injury cases similar to yours. We can assess your case, explain the complexities you may face in a claim involving a cracked windshield and tell you how much your case is worth. We offer free consultations, so contacting us presents no risks.
Do You Need an Attorney?
No laws require injured accident victims to hire a lawyer. However, people with legal representation typically receive significantly more compensation than those without.
New York car accident claims are potentially complex. You need to focus on recovery, not navigating legal complications. When you hire Cellino Law, we will:
Provide case-specific advice and information
Handle administrative tasks
Investigate your accident and gather evidence to support your claim
Serve as your spokesperson with all insurance company representatives
Negotiate a favorable settlement offer or take your case to trial
Do you have the resources, legal knowledge and skills to handle all these tasks successfully on your own? If not, hiring an attorney from Cellino Law has many benefits without any upfront fees.
How Are New York Car Accident Claims Complex?
Every accident and claim has varying causes, injuries and parties involved. Various factors can add to the complexity of your case. If you don't know how to address these challenges, your claim may not be successful.
No-Fault Insurance
New York is a no-fault state, meaning that all drivers should maintain personal injury protection insurance. These policies pay for certain damages regardless of who causes a collision. However, payouts frequently are insufficient to cover all accident-related expenses.
Multiple-Party Fault
Many accidents have more than one at-fault party. The more vehicles involved in a collision, the more complex accident claims become.
This is particularly complicated if one or more commercial vehicles or any government agency is involved. There may be several potentially liable parties for one commercial or government-owned vehicle. Government agencies are responsible for road and traffic signal maintenance; if a large pothole or faulty stop light causes a crash, that agency may be at fault.
Pure Comparative Negligence
New York's pure comparative negligence rule allows accident victims to seek damages even if they are 99% at fault for causing their collision, but there is a catch.
You must deduct your percentage of fault from total compensation. Suppose you are 25% to blame for your accident, and total damages are $200,000. $200,000-25% ($50,000) = $150,000. Ensuring that your assigned degree of fault is fair and minimal is one of the most crucial responsibilities your attorney has.
Evidence
Windshields can crack during a crash. To hold a driver liable, you must prove that the crack was present before the crash and that it reduced the driver's ability to see clearly. Your personal injury lawyer can investigate and uncover that evidence.
Low Settlement Offers
Insurance companies often make lowball offers, hoping victims aren't aware they can negotiate. These carriers also routinely employ other tricks to avoid paying claims. Your attorney won't let insurance companies take advantage of you.
Why Should You Choose Cellino Law?
Cellino Law has assisted injured New Yorkers for over 60 years with an impressive track record; we have won over $2 billion in settlements for our clients. We understand the challenges you face and how to help you overcome them.
Contact Cellino Law 24/7 to request your free case review. Call us at (800) 555-5555, use live chat or submit our contact request form. You won't pay us unless you win.
Tim Cellino handled my case beautifully. He is very knowledgeable and patient with all my questions. He kept in touch with me through out my ordeal. Tim also got a settlement for more than I expected. I highly recommend Tim Cellino!

Jayne

My wife and I would like to take this opportunity to thank you for a fantastic job as our attorney. We could not have been more pleased with the work you and your team has done on this case. This past four years or so has been such a roller coaster for our family. We are very pleased and grateful with the result. We have made a good choice by choosing you. Thank you.

Dave

Mark Kochanowicz is from far the best attorney you can have. Mark treats you like a friend more than a client. He truly cares and go the extra mile for you and your case, contacts you to update you in regards to your case and keep you informed at all times. Mark represented me twice and settled my cases for way more than I expected. I highly recommend Mark Kochanowicz because he is just the best on what he does!!! Thank you Mark!!!!

Maria

I am writing this letter to say how much I appreciate your services pertaining to my case. Your injury attorney took a hands-on approach and left me fully informed at all times as to where my case was going as well as how much ground we had to cover; leaving the final decisions in my hands but making sure that I knew all of the risks involved in the choices. I have dealt with a few law firms in my life on various different cases and this is the first time that I never had to call and/or track down my lawyer… because of this, I have and will continue to recommend Cellino Law to my friends and associates.

Denise

I want to thank your law firm for settling my lawsuit where others failed. You treated me with the utmost respect and care, because of your law firm the dream of owning my own home finally came true. For the first time in a long time, we're living out our dream home. Thank you a million times over. Thank you for making my dream come true.

Marcy

Thank you for your time, effort, and hard work on my case. I appreciate your expertise and compassion. I never experienced what I went through and I would have been completely lost without you.

Martha