Whenever you get behind the wheel of a car, there's always a chance of getting into a crash. No matter how cautious you are, it's difficult to predict what will happen when you encounter reckless drivers, dangerous weather conditions, or even a manufacturing defect in your vehicle.
If you or a loved one has been involved in a car crash, it's important that you get the help of an experienced personal injury lawyer who understands where you're coming from. The Greece car accident lawyers at Cellino Law have over 30 years of combined experience representing vehicle accident victims throughout New York.
Our knowledgeable lawyers are passionate about helping car accident victims get the justice and compensation they deserve. We know how bad things could get in the aftermath of a serious crash. That's why we go out of our way to obtain the maximum amount of compensation on your behalf. Contact our personal injury attorneys to schedule a free, no-obligation case assessment today.
How Much Does a Car Accident Lawyer Cost?
If you're injured in a car accident, you might be really concerned about the cost of hiring a lawyer. Fortunately, we represent our clients on a contingency fee basis. This means that you don't have to part with any money to hire a lawyer. You only pay up when we get compensation for you, and the fee will be a pre-agreed upon percentage of the money we get for you.
The contingency fee arrangement works great for most of our clients, as you don't need to pay any fees out-of-pocket or upfront. This way, you get access to high-quality legal services no matter how much money you have. In addition, your attorney will take on the risk to represent you, and do their best to get the maximum amount of compensation possible, as their payment is dependent on it.
If your attorney is unsuccessful in recovering compensation for you, they lose too. This is often a better arrangement than an hourly fee plan where you would have to pay lawyer fees up front no matter whether your attorney recovers funds on your behalf.
What Should I Do After a Car Accident?
If you have to file an injury claim taking these steps after a car accident can significantly increase your chances of succeeding:
Contact the Authorities
Call 911 or the police and make sure that emergency personnel is alerted to come to the scene. This will have the injured people attended to on the scene and ensure that a formal police report is made with regards to the crash.
Don't Leave the Scene
In New York, it's illegal to leave the scene of the accident before exchanging information. So, be sure to stay at the scene, and depending on the severity of the accident, check on the other involved parties to make sure they are safe. It's also wise to move your car out of the way of traffic, and if it's no longer safe to drive it, get yourself and others to a secure place near the accident scene.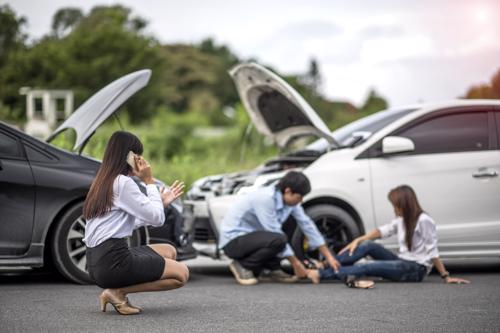 Exchange Contact Information
If you're in a safe position to do so, it will be really helpful to exchange the following information:
Names
License numbers
Address
Phone numbers
Model and make of the vehicles
License plate numbers of the vehicles
Names of other drivers' insurance companies and the policy numbers
Owner of the vehicle, in case it's not the driver
Record the Scene
So long as you're able to move safely around, you should use your phone's camera to record videos or pictures of the scene. If you're unable to, have someone else, say a witness, take photos on your behalf. These photos should ideally capture the damage on vehicles, skid marks, and the position of your car relative to other buildings, vehicles, sidewalks, and obstacles like lamp posts and trash cans.
Don't Admit Fault
Even if you suspect that you might have contributed to the accident, never admit fault. There could be other particular circumstances that involve the other motorist that you might not have knowledge about. Leave it to your lawyer and the investigator to determine who's to blame for the crash.
Seek Medical Attention
If you're feeling unwell or like you've been hurt following the accident, it's in your best interest to seek medical attention immediately. Still, even If you don't need to be taken by an ambulance to the hospital, or feel like the injuries are minor, ensure that you seek attention. This way, you will have a medical record of your injuries in case you do decide to take legal action.
Contact a Car Accident Lawyer
There are many reasons why you may want to get in touch with a personal injury lawyer after a car accident. This is especially the case if you're considering bringing a personal injury case to recover the damages you suffered in the crash. Perhaps you feel like the insurance payment you're getting is not enough for all the medical bills, car repairs, and your loss of income. Or you might have thought the injuries were not serious and they ended up worsening in the days or weeks after the accident. Taking legal action is not something you want to do alone, and working with a lawyer will help make sure you get the justice you deserve.
When Should I Get a Lawyer for my Car Accident?
If you have been injured in a car accident in Greece, New York, you should work with an experienced lawyer to help protect your rights and represent your best interests in fighting for the compensation you need and deserve under state law.
There are a lot of factors to consider in auto crashes that could influence the success of any lawsuits or claims that arise from them. The best course of action for each case is different, depending on your individual circumstances. It's therefore important to seek advice from a car accident lawyer who understands the New York justice system and has extensive experience with many types of accidents and injuries. This way, you will be sure that your rights remain protected and that you're fully compensated for your damages.
Why Do I Need a Lawyer For a Car Accident Claim?
Our attorneys can help with the following aspects of your car accident claim:
Case Preparation
Your lawyer is responsible for investigating the circumstances surrounding your accident and assessing all the factors and evidence that support your case. They will also ensure that there are no unexpected factors that the defendant could bring to deny your claim.
Settlement Negotiations
Your lawyer will be tasked with negotiating with the defendant's insurance company on your behalf. This should help you avoid the extra stress of these negotiations with the often unfaltering insurance companies, leaving you to focus on recovering.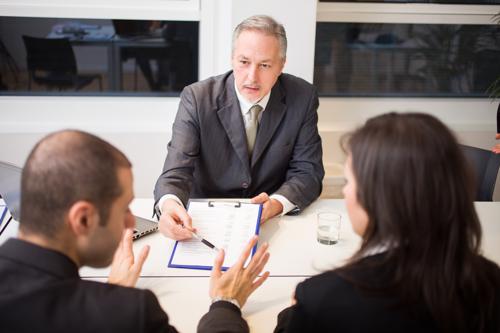 Preparation for Trial
Your lawyer should also guide you with regards to your legal options, especially in cases where the defendant is unwilling to come to a reasonable settlement amount. Your attorney will also be ready to take your case to trial and represent your best interests.
What Kinds of Damages Can I Recover?
New York allows you to recover the following types of damages:
Economic Damages
These are also known as special damages, and they include compensation for monetary losses that a victim suffers in a car accident. These include:
The current and future medical costs caused by the injuries sustained in the accident
Current and future earnings/wages lost as a result of the accident
Any property damaged in the accident
Non-economic Damages
These are also referred to as general damages, and they refer to non-economic damages that you suffer as a direct result of the accident. They include:
Emotional and psychological distress
Pain and suffering and the physical discomfort sustained from the injuries
Loss of enjoyment of life
Loss of companionship and consortium
Physical disfigurement and scarring
Punitive Damages
Although quite rare in auto accident cases, these damages can still be awarded in certain conditions. For example, cases involving hit-and-run or DUI have a high chance of being awarded punitive damages. These are meant to serve as an additional punishment to the defendant for their reckless conduct or the blatant disregard for other people's wellbeing and lives.
How is Fault Determined?
New York is a comparative fault state. This means that anyone who contributes to the accident may be liable for the injuries that result. It also means that you can pursue compensation no matter who was responsible for the accident. However, it's necessary to find out exactly what caused your accident in order to seek compensation for your damages.
For instance, if you lost control of your vehicle on the road and got into a single-vehicle crash, it's likely that the cause of the accident was poorly maintained roads, inclement weather, or defective vehicle parts. Our lawyers can utilize our vast resources and years of experience to investigate your crash and identify all the liable parties.
How Long Do I Have to File a Claim?
To file a personal injury lawsuit in New York, you have to do so within the state's statute of limitations. For car accident cases, the statute of limitation is three years. Failure to file your claim within this time from the date of your accident will likely forfeit your rights to file the claim later on.
Contact our Greece Car Accident Lawyers Today
Following the accident, you probably have enough going on. Hiring an experienced car accident lawyer can help ease the stress of doing it yourself, give you the peace and time to get better, and put you in a position to get the compensation you need and deserve. Contact the car accident lawyers at Cellino Law to schedule a free and no-obligation consultation at our personal injury firm.
I can only say great things about my attorney Allan Silverstein. He is professional, he calls back right away, he keeps me informed, and makes me feel comfortable as this entire ordeal is stressful. I have total confidence in his ability to handle whatever comes his way. He is no nonsense and very good at his job. Thank you Allan... he is a true asset to the team!

Mrs Steward

Choosing the right attorney to represent you after an accident can make all the difference. This is no cliche. I recently experienced these words to live by first hand. After a tractor trailer rear ended me at high speed in 2017 I retained Allan Silverstein to handle my case. I quickly realized that bringing a lawsuit rapidly snowballs into a mountain of details that can make or break your results. Documents, case histories, doctor visits, bills, and lots of phone calls all need to be accurately kept track of if a successful outcome it to be attained. To complicate matters I reside in New York and the incident took place in New Jersey. Luckily, Allan was licensed in multiple states. I was fortunate to find Allan to handle this matter from the New York area. Armed with an accurate account of the facts Allan went to work on the difficult job of negotiating with the defending insurance company as well as my no fault carrier in order to obtain the best possible outcome for my set of circumstances. In a lawsuit communication is key and and events can be of a timely nature. Allan never failed to return my calls - usually the same day! He fought skillfully and respectfully to get me the best possible settlement. He is easy to deal with and a likeable down to earth guy. He always listened with compassion and respect to my issues. He guided me with objective understanding as well as a realistic analysis of the merits of my case. When we finally settled Allan got me a fair agreement beyond my expectations and negotiated with my doctors to make sure all my bills were paid. It was a great experience having Allan represent me. Quality work in any aspect of life is hard to find. Quality is what I got with Allan Silverstein. I highly recommend him if you find yourself in need of a personal injury attorney.

Theodore

Thank you for your help in settling the case of my father's accident. I could always count on you to answer my questions honestly and in terms I could understand. If all lawyers at Cellino Law are like you, I understand why they are an A-1 law firm.

Bedner

I am writing this letter to say how much I appreciate your services pertaining to my case. Your injury attorney took a hands-on approach and left me fully informed at all times as to where my case was going as well as how much ground we had to cover; leaving the final decisions in my hands but making sure that I knew all of the risks involved in the choices. I have dealt with a few law firms in my life on various different cases and this is the first time that I never had to call and/or track down my lawyer… because of this, I have and will continue to recommend Cellino Law to my friends and associates.

Denise

Tim Cellino handled my case beautifully. He is very knowledgeable and patient with all my questions. He kept in touch with me through out my ordeal. Tim also got a settlement for more than I expected. I highly recommend Tim Cellino!

Jayne

This is to express our gratitude to you and your team in helping us and Stephanie navigate through the legal process following her car accident. We are very satisfied with the outcome and grateful for your hard work and attention to details. We fell confident that with this compensation, Stephanie will be able to move forward with her studies and her life with the ability to care for some of her health needs resulting from the injuries sustained following her car accident. Thank you very much and may God continue to bless your efforts.

Jose & Rose