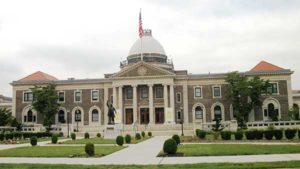 There are dozens of nursing homes and assisted living facilities located in Garden City and throughout Long Island. Most are staffed by dedicated employees who are diligent in caring for the residents under their care. However, many nursing care facilities are mismanaged and run by people who may put profit ahead of a resident's needs.
This results in your elderly loved ones being abused or neglected during a time in their lives when they deserve rest and quality care. At Cellino Law, our personal injury lawyers are outraged to hear reports of nursing home abuse in New York. Our experienced and compassionate lawyers have helped many nursing home abuse victims and their families pursue justice and financial compensation.
If your family member has been a victim of nursing home abuse and neglect in a Long Island long-term health care facility, contact a nursing home abuse lawyer today. At Cellino Law, our personal injury attorneys are available 24/7 to answer any questions you may have in regards to a nursing home abuse case. Call us at (800) 555-5555 to schedule a free case consultation. 
Common Types of Long Island Nursing Home Abuse
Tragically, nursing home abuse is a common problem in the US. Reports of seniors suffering various forms of abuse have been national news in recent years. Families put their trust in nursing care facilities to watch over their aging loved ones – yet, elder abuse is often committed by the very people who were hired to provide care.
Long Island nursing home abuse can take many different forms. The following are common types of nursing home abuse and signs that families should watch out for.
Physical abuse
This is one of the most common types of abuse that occurs in nursing homes and can cause long-lasting and life-threatening injuries.
Examples of physical abuse in nursing homes include:
Pushing or shoving
Hitting
Slapping
Cutting
Burning
Improperly restraining
Force-feeding
Improperly medicating
Family members should be alert to signs that their loved ones are being physically abused. This may include:
Unexplained cuts, bruises, sprains, or broken bones
Malnutrition, dehydration, sudden weight loss
Medical staff refusing to leave you alone with your loved one
Signs of physical or chemical restraint
Emotional abuse
Unlike physical abuse, emotional abuse doesn't leave physical evidence behind. For this reason, psychological or emotional nursing home abuse is the most difficult to track and often goes unreported.
Emotional abuse can be verbal or non-verbal and may include:
Shouting
Insulting or name-calling
Ridiculing or humiliating
Threatening or intimidating
Restricting access to basic needs
Ignoring
Hiding personal items
Pretending to cause physical harm
Isolating from other residents
Speaking to the resident as if he or she were a child
Blaming or scapegoating
Emotional abuse can cause a resident to suffer mentally and emotionally. Family members should visit their elderly loved ones regularly and be aware that the following could be signs of emotional abuse:
Depression
Anxiety
Claims of abuse
Loss of appetite
Changes in hygiene or appearance
Disinterest in activities they previously enjoyed
Medical malpractice
In addition to caring for the food, hygiene, and housing of your loved one, a Long Island nursing home facility should provide residents with needed medical care. Unfortunately, usually as a result of cost-cutting, nursing home residents often don't receive the medical attention that they need and deserve.
Examples of nursing home medical malpractice include:
Failure to properly assess and monitor a patient's condition
Failure to follow the established standard of care
Abuse of chemical or physical restraints
Failure to call an ambulance for a resident in medical distress
Improper administering of medication
Failure to schedule needed doctors or nurses visits
If you believe your loved one was a victim of medical malpractice, your first priority should be to get him or her the medical care that is needed. Next, you want to ensure your loved one is kept out of harm's way. This may involve relocating that person to a family member's home or to a different long-term care facility. Finally, be sure to speak to a nursing home abuse attorney from our law firm about your claim.
Sexual abuse
Sexual abuse is one of the most horrifying types of elder abuse. Sexual predators often target seniors with physical or cognitive limitations that they believe are easy targets.
Types of elder sexual abuse include:
Sexual assault
Unwanted touching
Rape
Forced nudity
Groping
Despicable acts of sexual abuse are often committed by nursing home staff members or fellow residents. Administrators of long-term care and assisted living facilities have a legal obligation to protect residents in their care from becoming victims of sexual assault. For example, during the application process, all potential facility staff members should receive a thorough background check to ensure they don't have a history of sexual assault or misconduct before they are hired.
If you suspect that your loved one has been the victim of sexual abuse in a Garden City nursing home, don't hesitate to take action to protect him or her. Contact the authorities immediately, report the abuse to the administrators of the facility, and call one of our skilled  nursing home abuse lawyers at Cellino Law.
Financial abuse
Nursing home residents are vulnerable to financial exploitation and manipulation. Financial abuse in nursing homes across Garden City and Long Island can take different forms, including:
Stealing of money or personal possessions
Using residents credit cards without their consent
Withdrawing funds from their bank accounts
Misusing power of attorney
Coercing residents to change their wills or give up control of their money
Forging their signatures on checks or documents
Restricting access to their own funds
Financial abuse can cause nursing home residents to lose funds and valuables that they have worked their whole lives for. Family members should keep a close watch on their loved one's bank accounts and credit card statements, prepared to report any suspicious or unusual activity.
What is New York Nursing Home Negligence?
When you move your loved one into a Garden City, nursing home, you expect that his or her basic needs will be met and that they will be treated with kindness and dignity. Sadly, many facilities fail to live up to this standard of care. Nursing home negligence occurs when residents don't receive proper care and suffer physically or mentally as a result.
Nursing home negligence can take several different forms, including:
Medical negligence: This occurs when a nursing home fails to properly administer medications, when seniors with mobility issues aren't moved and are thus put at risk for bedsores, and when signs of infection or illness aren't reported to doctors, nurses, or other health care workers.
Social or emotional negligence: Social interactions are important to a senior's emotional and mental well-being. When residents are left alone for prolonged periods of time – whether intentionally or unintentionally – this is a form of neglect.
Hygiene negligence: A nursing home is obligated to provide residents with basic hygiene needs including bathing, cleaning, laundry, and brushing teeth. Failure to provide them with these hygiene services is a form of negligence.
Basic needs negligence: This type of neglect occurs when nursing home staff fail to provide residents with proper food, hydration, and a safe and clean living environment.
What Are Signs of Long Island, NY Nursing Home Negligence?
Family members know their loved ones best and are often the ones who will see and report nursing home neglect. On the other hand, signs of nursing home negligence can be difficult to identify.
The following may be warning signs of nursing home negligence:
Malnutrition or dehydration
Sudden changes in weight
Unusual changes in behavior
Pressure ulcers or bedsores
Personal hygiene issues
Unexplained physical injuries
Change in attitude toward staff members
Nursing home negligence cases can be difficult to prove, especially when the resident has Alzheimer's or dementia. However, with the help of a skilled personal injury lawyer from Cellino Law, you may be able to prove how your loved one was a victim of nursing home negligence.
Garden City Nursing Home Wrongful Deaths
When a nursing home resident dies due to abuse or neglect, it may be considered a wrongful death. Enduring the loss of a loved one is always painful, but it's even worse when the families know that their loved ones may still be alive if they had received proper care.
Causes of nursing home wrongful deaths could include:
Assault
Failure to properly diagnose medical issues
Pressure ulcers
Improper health care
Untreated medical conditions
Sepsis
Lack of fall prevention
Medication errors
If you have lost your loved one due to nursing home abuse and neglect, an attorney from our law office can help you file a lawsuit against the facility, staff members, and any other liable parties.
How Can a Garden City Nursing Home Abuse Attorney Help?
If your loved one has been a victim of nursing home neglect or abuse, you know that something must be done. Elder abuse can have a long-term effect on nursing home residents; all responsible parties should be held accountable for their actions. But you may be unsure of what step to take next.
Come talk to us first. The attorneys at Cellino Law are experienced in handling nursing home abuse cases and can help you pursue a claim against all perpetrators.
Consider some of the many ways a legal professional can help:
Collecting evidence: The members of our knowledgeable legal team can gather medical records, speak to witnesses, collect photographic evidence, and compile other information needed to build a solid claim for your loved one.
Filing your claim: There is a statute of limitations on filing an abuse claim against nursing homes in the State of New York. If the claim isn't filed within the allowed time frame, your loved one will be ineligible to pursue compensation. An attorney, though, can help ensure that all paperwork is filed correctly and that the deadline isn't missed.
Negotiating a settlement: The majority of cases of elder abuse are settled out of court. Our personal injury attorneys are skilled negotiators and won't back down until your loved one receives the justice and compensation he or she deserves. If a fair settlement agreement can't be reached, our attorneys are prepared to take your case all the way to trial.
Contact a compassionate and skilled member of our legal team to schedule a free consultation. We have over 60 years of experience representing personal injury victims in Garden City, Long Island and throughout New York.
Pursuing Compensation For Nursing Home Abuse or Neglect in Garden City, New York
If your loved one sustained injuries or suffered losses as a result of neglect or abuse in a Long Island nursing home, you have the legal right to seek justice and compensation on his or her behalf. The amount of compensation you're entitled to will depend on the circumstances surrounding the abuse and the extent of the injuries your family member suffered.
Depending on your loved one's personal situation, your lawyer may pursue compensation for:
Medical bills
Pain and suffering
Wrongful death
Punitive damages
Garden City, New York Nursing Home Abuse and Neglect Attorneys
There are state and federal laws and regulations designed to protect nursing home residents from injury and neglect. Sadly, these guidelines are often not followed and elderly residents suffer as a result. If you know or suspect your family member has suffered nursing home abuse or neglect, take action immediately. Your quick response may protect your family member as well as other residents from suffering further harm.
You don't need to worry about out-of-pocket costs when hiring Cellino Law to represent your loved one. Our personal injury attorneys work on a contingent fee basis, which means you owe us nothing until you receive a case settlement. We care about our clients and are eager to make a difference in their lives – regardless of their current financial situation.
Our experienced nursing home abuse attorneys represent victims of abuse and neglect in Garden City and across Long Island. Our compassionate legal team is available to answer your questions 24 hours a day, 7 days a week. Contact us to schedule a free evaluation of your case.
Cellino Law and more specifically my attorney, Gregory V. Pajak, Managing Attorney, and as a whole the Cellino Law Firm and its organization. This is by far one of the most professional law firms and attorney I have ever engaged with and retained in my 35 years. The level of professionalism goes beyond words, the care and constant engagement with me as the client was touching. I was never ever just treated as simply a CASE with potentially a significant dollar number attached to my file. I was engaged regularly, Tracey (Ass't) and Greg always made sure to remain constant, as well as consistent in overseeing that my case was handled properly and that it did matter in many ways - ensuring that the end result(s) would be fair and reasonable to my case/injury. The regular follow-up calls were very satisfying, knowing that you're involved in your case matters significantly AND always. One of my main items to recognize Cellino Law and Gregory is that whenever I called, I was able to get through to speak directly to my Lawyer and he would answer any if not all of my questions in a very professional and genuinely caring manner. I always felt cared for and protected legally and more importantly, I was made feel as a human being that was being cared for and always keeping me abreast of all matters connected to the case. There was never a point I felt let down, on the contrary -the level of service was "STELLAR". Greg is the consummate professional, a 'role model', if you will, for what other attorneys should strive to become when dealing with their clients.

Anthony

I can only say great things about my attorney Allan Silverstein. He is professional, he calls back right away, he keeps me informed, and makes me feel comfortable as this entire ordeal is stressful. I have total confidence in his ability to handle whatever comes his way. He is no nonsense and very good at his job. Thank you Allan... he is a true asset to the team!

Mrs Steward

Thank you for all your help. It has been a long journey. At last, the light at the end of the tunnel. Also, thank Tom for the help and work he put in.

Ron

I want to thank your law firm for settling my lawsuit where others failed. You treated me with the utmost respect and care, because of your law firm the dream of owning my own home finally came true. For the first time in a long time, we're living out our dream home. Thank you a million times over. Thank you for making my dream come true.

Marcy

My wife and I would like to take this opportunity to thank you for a fantastic job as our attorney. We could not have been more pleased with the work you and your team has done on this case. This past four years or so has been such a roller coaster for our family. We are very pleased and grateful with the result. We have made a good choice by choosing you. Thank you.

Dave

We'd like to thank you for all the assistance and time you spent on our case. Your professionalism and honesty will always be appreciated. The staff was always courteous and we were always impressed with your accountability. Your passion and dedication will never be forgotten, nor will you.

Sarah