Workers' compensation coverage is a specific type of insurance that is meant to aid employees that become sick or get injured while working. If you suffer from injuries at your workplace, this insurance will come in handy. It can be difficult to claim work injury benefits without enlisting the services of a Flatbush workers compensation lawyer. We will assist you in preparing these documents and ensure that you bring in all the data needed for the case in the proper time for you to receive these benefits.
Your employer is required to provide Workers Compensation benefits according to the law, and it is also given to those that insure themselves privately. Once someone is affected, the New York statutes stipulate a specific formula that is used to determine the amount of compensation they should get to cater for the lost wages, medical costs, and time off work. This cover also protects the employee's family, and it eliminates the need to file for a lawsuit. In most cases, work injury benefits are denied. When this happens, our personal injury attorneys in Flatbush will ensure that you will receive the compensation you deserve.
Eligible Injuries for Workers Compensation In New York
If you are working and get injured, you should understand that you are protected by the law, specifically New York State Workers Compensation benefits. They follow strict rules, creating various guidelines to possibly restrict those that are looking for special kinds of compensation. If you were working and got injured, this does not automatically make you qualified for the benefits and settlement at all.
It is paramount to make sure that these laws apply to you, especially ones that apply in Flatbush, New York, and that the incident that caused the injuries you sustained falls in one of the following categories.
The firm you work for is required to hold a Workers Compensation coverage in New York.
The injury, illness, or disability that you sustained must have happened when you were actively working, and it must be connected to your tasks while working.
Your boss should have provided written notice regarding the accident that caused the injury or illness within a month of when it happened.
The medical reports from a professional doctor that you got after getting treatment should indicate that the sickness, injury, or disability was directly connected to your workplace conditions and the incident that you were involved with.
Benefits A Flatbush Workers Compensation Lawyer Can Help You Receive
This form of coverage is precisely made to give medical or cash benefits to employees that were hurt while working as a result of occupational injuries, illness, and diseases. All these claims are processed at the New York Workers' Compensation Board. After a claim is processed employers contribute a specific amount of money as the benefits every week, plus medicare.
Benefits you can get through Workers' Compensation include:
Cash benefits
Supplementary benefits
Medical benefits
Social security benefits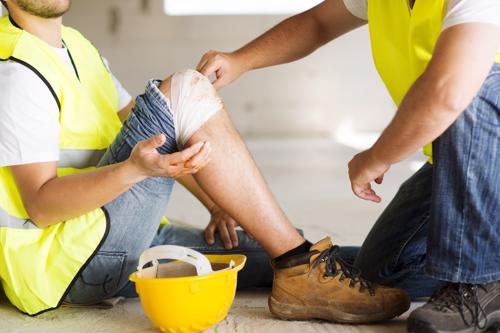 What Are The Chances of Being Fired After Filing A Workers Comp Claim in NY?
Once you are injured on the job, it is easy to find yourself in tussles with the employer, but specific rights should always be protected. For instance, your employer is not expected to leave your position open. As a result of this, it is not out of the picture to secure your position using the medical leave act that will let these workers get a maximum of 12 weeks unpaid leave or up to a whole year long of leave due to a critical medical problem.
Note that your employer cannot dismiss you just because you filed for a workers' compensation claim. Besides, a new employer is not expected to ask you if you have ever filed one.
Keeping all the communication channels with the employer is critical, especially if the injuries have made it hard for you to work. You should see to it that your boss is aware of your situation for them to get an accurate picture of when they should expect you back. By updating your employer regularly and giving them a projection of when you might be healthy enough to work again, you will ensure that they won't replace you with another worker.
How To File A Workers' Compensation Claim In New York
It is vital to visit a medical facility after you are involved in an accident and inform your superior of the incidence without fail. In 30 days, you should give the employer a formal written notice recounting what transpired the moment you got the accident. In two years, from the date of the incident, you should have filed a form known as the Employee Claim form and mail this to the Workers' Compensation branch office in your location.
When they get this information, your employer is expected to report the matter to their insurance company through the Form C-2 in 10 days. Once the report from your employer has been received, in two weeks, the insurance adjuster will give some kind of statement in writing explaining your rights to keep you enlightened. After 18 days, the insurance firm should start paying the benefits owed, unless they were denied after filing it in the first week.
Once it is checked and approved through Workers' Compensation, you will start receiving the payments after a few weeks. You are required to send in a progress report of how you are faring on with the recovery to the Board every 45 days as specified by the law. Once 12 weeks have elapsed, and you are still recuperating, the insurance firm will ponder over the idea of facilitating you for rehabilitation.
What You Should Know About Workers Compensation Hearings And Appeals
It is not out of the picture to see that after submitting your compensation claim, the employer could challenge the claim, accept it, or they could challenge a part of the suit that has been filed. A workers' compensation claim is only meant to pay out once through the employer, or the insurance firm must have come up with a plan an agreement on the kind of sickness or injury that the person sustained during the accident. If some of the claims are challenged, or if the employer denies them, benefits will not be paid out directly, and the matter must go to litigation for the jury to make a final determination.
It is possible for the Workers' Compensation Board could schedule a hearing before a jury. If the jury rules that your claim is valid, they will then determine the time and amount of money to be paid out as compensation plus and how much needs to be paid out regularly.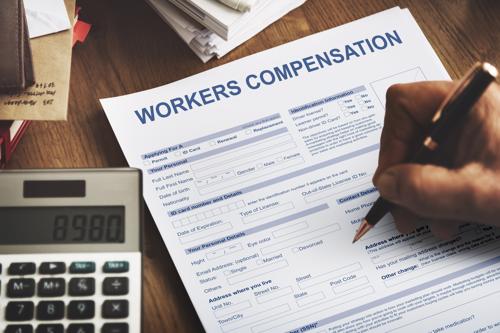 If you are not satisfied with this ruling, it is possible to challenge it regardless of whether you are the employer or employee provided you do it within thirty days of the verdict by the jury. If your appeal is successful, three designated members from the board will constitute a panel that will assess the case. This panel has a few options, namely:
Change the decision by the jury.
Rescind what the jury had decided on
Restore the matter depending on any additional developments going on with that judge
If the panel members cannot come up with a joint resolution as a result of differing opinions by the individual members, you can request a full board review, which can result in the options listed above.
If the aim is to appeal the board's ruling on that matter, you should do this in 30 days. This appeal must be sent to the Appellate Division of New York State Supreme Court, precisely the Third Department for them to decide. The ruling made by the Appellate Division can be taken through the regular appeal cycles, which might finally land it in the Court of Appeals for a final decision.
It was a great pleasure working with you on my lawsuit. You certainly gave 150% of your time and interest in settling my case and for that, I am extremely grateful. Therefore, I want to thank you very much for helping me win my settlement and wish you the very best.

Linda

Choosing the right attorney to represent you after an accident can make all the difference. This is no cliche. I recently experienced these words to live by first hand. After a tractor trailer rear ended me at high speed in 2017 I retained Allan Silverstein to handle my case. I quickly realized that bringing a lawsuit rapidly snowballs into a mountain of details that can make or break your results. Documents, case histories, doctor visits, bills, and lots of phone calls all need to be accurately kept track of if a successful outcome it to be attained. To complicate matters I reside in New York and the incident took place in New Jersey. Luckily, Allan was licensed in multiple states. I was fortunate to find Allan to handle this matter from the New York area. Armed with an accurate account of the facts Allan went to work on the difficult job of negotiating with the defending insurance company as well as my no fault carrier in order to obtain the best possible outcome for my set of circumstances. In a lawsuit communication is key and and events can be of a timely nature. Allan never failed to return my calls - usually the same day! He fought skillfully and respectfully to get me the best possible settlement. He is easy to deal with and a likeable down to earth guy. He always listened with compassion and respect to my issues. He guided me with objective understanding as well as a realistic analysis of the merits of my case. When we finally settled Allan got me a fair agreement beyond my expectations and negotiated with my doctors to make sure all my bills were paid. It was a great experience having Allan represent me. Quality work in any aspect of life is hard to find. Quality is what I got with Allan Silverstein. I highly recommend him if you find yourself in need of a personal injury attorney.

Theodore

Tim Cellino handled my case beautifully. He is very knowledgeable and patient with all my questions. He kept in touch with me through out my ordeal. Tim also got a settlement for more than I expected. I highly recommend Tim Cellino!

Jayne

My wife and I would like to take this opportunity to thank you for a fantastic job as our attorney. We could not have been more pleased with the work you and your team has done on this case. This past four years or so has been such a roller coaster for our family. We are very pleased and grateful with the result. We have made a good choice by choosing you. Thank you.

Dave

Mark Kochanowicz is from far the best attorney you can have. Mark treats you like a friend more than a client. He truly cares and go the extra mile for you and your case, contacts you to update you in regards to your case and keep you informed at all times. Mark represented me twice and settled my cases for way more than I expected. I highly recommend Mark Kochanowicz because he is just the best on what he does!!! Thank you Mark!!!!

Maria

Joe and I just wanted to send you this note thanking you for the professional way you handled our lawsuit. Your kindness was extremely appreciated in a very difficult time. When we found out the people that caused the accident had no insurance, we thought our chances of receiving any settlement was nonexistent. Once we met with you and released you were able to help us our minds were put at ease. Your aggressive manner of handling the case exceeded our expectations. Please feel free to use us as a reference. Thank you so much and best wishes,

Danielle and Joe