When it comes to slip and fall cases, there are many different types of challenges. For example, even if you have a significant amount of evidence that clearly shows you should get compensated by the owner of the property, there are a lot of other hoops you'll need to go through in order to get that compensation. You should also take as much time as you need in order to recover from the accident and you should definitely consider hiring a Flatbush slip and fall lawyer that is well experienced in this field. By hiring an attorney you will increase your chances of actually getting the most compensation possible for your slip and fall accident.
At Cellino Law, we have a team of lawyers that will work tirelessly to create a strong case on your behalf. The first thing we will do is collect all of the available evidence as well as get the testimonies of witnesses and other professionals. Then, once we have this type of strong evidence, we will have the leverage in order to negotiate with the property owner and the insurance company.
This will actually significantly improve your chances of getting the highest settlement possible. If we do receive an offer by the property owner or the insurance company, we will closely look at it and if it is not as much as it should be, our Flatbush personal injury lawyers will take your case to trial so that you can get your rightful compensation.
What Should Be Done Right After A Slip & Fall Accident?
Unfortunately, according to statistics, there are over 1 million people every year that get into slip and fall accidents and suffer injuries in the United States. Slip and fall accidents result in various types of injuries such as cuts and bruises and may even cause serious issues such as broken bones, damage to the spinal cord, broken hip bones, concussions, and more. Unfortunately, some of these accidents can even result in death. As a result, once you have been in this type of accident, you are well within your legal rights to take legal action. We will now look at exactly what you should do:
Seek medical help
Make a report of the accident as soon as you can
Avoid sharing specific details of the accident
Talk to witnesses and get their contact details
Take as many photos and videos of the accident and injuries
Call an experienced lawyer
Who Can Be Held Liable For A Slip And Fall Accident?
It is the responsibility of property owners to ensure that their properties are completely safe for their guests and various other visitors. In the event that there are safety-related problems with the property and they are not fixed by the owner, then the owner may actually be held accountable and liable for any person who gets injured due to slipping and falling on their property.
The property should be inspected frequently and the frequency should be based upon how many guests are expected and why they are there. To give some perspective, if there are guests visiting a particular property in order to conduct business, then the owner of the property is quite responsible for having the property inspected on a regular basis to ensure that it is completely safe and free from any hazards.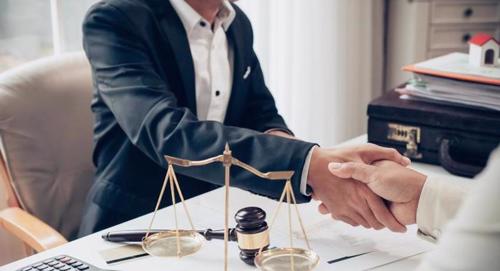 Now, in another example, if a guest is simply visiting a friend's home casually, then the friend or property owner is not particularly responsible for having their home inspected and checked for hazards on a regular basis. With that said, they are still supposed to let their guest know that there are specific dangers and hazards on the property so that they can exercise caution. It is actually still possible in this case that the owner of the property would be liable for slip and fall accidents if they already knew about these hazards and they knew that their friend or guest was going to visit.
Governmental agencies as well as landlords can also be liable for the injuries of their tenants or guests. As a result, when an accident occurs, it is essential that the correct liable body or person is identified as soon as possible. According to the law in Flatbush, NY, you are allowed to receive compensation from the liable parties. We at Cellino Law have a fantastic team of lawyers that will thoroughly investigate your particular case and the reasons why your accident occurred. We will also make sure and accurately identify the liable person and ensure we truly find out why the accident occurred in the first place.
Calculation Of Slip & Fall Accident Compensation/Value
As you can imagine, every single slip and fall accident is completely unique with its own set of circumstances. Therefore, the value of your particular case would depend heavily on what occurred before the accident that led to it as well as other related facts around your particular situation. We have a great team of experienced lawyers that will assist you by calculating how much settlement you're owed. Some of the factors that will be closely considered include:
Medical bills that have been incurred as well as bills that will occur in the future
The loss of income as well as future income due to the injuries
Pain and suffering
The type of injuries and how bad they are
Punitive damages
Our Cellino Law attorneys will ensure you get the most compensation possible so you can easily move on with your life. We will also get the assistance of a life care planner as well as an economist so that we can determine all of the factors that impact you and will impact you and how they can be translated into a monetary amount for compensation.
Typical Injuries Caused By Slip & Fall Accidents
As we have already covered, the vast majority of these types of accidents result in injury. For the most part, the injuries sustained are minor, however, in some cases, they can be extremely severe. Sadly, there are many people who have actually lost their lives due to these types of accidents. The actual severity of this type of accident will depend on a couple of different factors such as the person's age, where the slip and fall occurred, the condition of the environment that it occurred in, etc. Common injuries are:
Wrists or ankles that are sprained
Damage to the knee/knees
Bruises and cuts on the body
Trauma to the brain
Dislocation of the shoulder
Various muscle strains
Broken bones within the body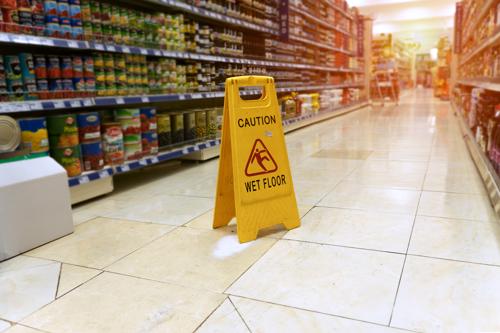 Statute Of Limitation On Slip & Fall Cases
Once you have been in this type of accident, you should call a lawyer as soon as you can. Time is of the essence since there is a statute of limitations on these types of cases. This is basically a time limit that you have in order to file your claim. In New York, you have 3 years in order to file a slip and fall claim from the date that it occurred.
With that said, the actual statute of limitations for your particular case can actually vary. For example, if a governmental body or municipality is found liable and you're trying to get compensated from one of these bodies, then you only have 90 days in order to file.
Give Out Flatbush Slip And Fall Lawyers A Call Now
At Cellino Law, we have a very professional team of attorneys that will do our very best to build a great case that is thoroughly backed by solid evidence. Our Flatbush injury firm will work extremely hard to make sure we get all of the necessary evidence and testimonies that will help us to successfully negotiate your compensation with the liable party or the insurance company. By creating such a solid case, we will have a great deal of leverage so that we can get the maximum settlement possible. If the amount offered is not enough, we will take your case to trial so that we can get you the settlement you deserve.
I really appreciated your determination and efforts on handling my case. You have done an outstanding job, and I am very satisfied with the outcome of the settlement. Thank you so so much John.

Amparo

My wife and I would like to take this opportunity to thank you for a fantastic job as our attorney. We could not have been more pleased with the work you and your team has done on this case. This past four years or so has been such a roller coaster for our family. We are very pleased and grateful with the result. We have made a good choice by choosing you. Thank you.

Dave

Thank you for all your help. It has been a long journey. At last, the light at the end of the tunnel. Also, thank Tom for the help and work he put in.

Ron

My experience during the time of negotiations was extremely positive. Josh Sandberg handled my lawsuit with the utmost integrity. He returned all my phone calls in a timely manner and answered all my questions. Josh made things less stressful. I would highly recommend Josh and the entire staff at Cellino Law.

Arthur

Thank you for your help in settling the case of my father's accident. I could always count on you to answer my questions honestly and in terms I could understand. If all lawyers at Cellino Law are like you, I understand why they are an A-1 law firm.

Bedner

Choosing the right attorney to represent you after an accident can make all the difference. This is no cliche. I recently experienced these words to live by first hand. After a tractor trailer rear ended me at high speed in 2017 I retained Allan Silverstein to handle my case. I quickly realized that bringing a lawsuit rapidly snowballs into a mountain of details that can make or break your results. Documents, case histories, doctor visits, bills, and lots of phone calls all need to be accurately kept track of if a successful outcome it to be attained. To complicate matters I reside in New York and the incident took place in New Jersey. Luckily, Allan was licensed in multiple states. I was fortunate to find Allan to handle this matter from the New York area. Armed with an accurate account of the facts Allan went to work on the difficult job of negotiating with the defending insurance company as well as my no fault carrier in order to obtain the best possible outcome for my set of circumstances. In a lawsuit communication is key and and events can be of a timely nature. Allan never failed to return my calls - usually the same day! He fought skillfully and respectfully to get me the best possible settlement. He is easy to deal with and a likeable down to earth guy. He always listened with compassion and respect to my issues. He guided me with objective understanding as well as a realistic analysis of the merits of my case. When we finally settled Allan got me a fair agreement beyond my expectations and negotiated with my doctors to make sure all my bills were paid. It was a great experience having Allan represent me. Quality work in any aspect of life is hard to find. Quality is what I got with Allan Silverstein. I highly recommend him if you find yourself in need of a personal injury attorney.

Theodore