When are injured by another driver, you may need to have a Flatbush car accident lawyer represent you in order to receive any type of fair compensation for damages that were done. Some insurance carriers will not cover the cost of medical expenses, and what if they don't cover the cost of your car repairs? What if you have a loss of income, as a result of injuries that you developed because of the accident?
At Cellino Law our Flatbush personal injury lawyers have extensive experience with car accidents and always offer free consultations so that we can evaluate your case and advise you on your ideal legal options. It doesn't matter how large or small your accident is, we will provide excellent legal advice and answer any questions that you may have.
Our lawyers work together as a team, allowing us to create the appropriate defense to protect your rights as a car accident victim. We are here to represent anyone that needs assistance for their injury claim. We know the law, and we have a success rate that is representative of our skills in dealing with personal injury law cases in the state of New York.
How You Can Report A Car Accident In New York
It is required by law, if you are a driver in an accident, to report this accident to the authorities in New York, especially if there is a fatality or an injury that has happened. You are responsible as the driver for reporting this, especially if you were at fault for what has happened. However, you should never rely upon the person who caused the accident to actually report.
In some cases, the accident may have led to property damage, and the driver at fault needs to make a report, whether the other person is there or not. The accident damage report should only be made, however, if there is over $1000 in estimated damage.
A driver has a total of 10 days to report an accident in a written form. If there are injuries, which may prevent this person from reporting the accident, there are no laws regarding when they should get this done. It is recommended by lawyers to report this soon after the person injured has recovered enough to do so.
Overview Of The Information You Should Obtain After The Car Accident
Collecting information after a car accident is very important if you want to use this information later on and you should get:
The precinct, names, and badge numbers of any officers that were dispatched to the place of the accident
The location of the accident
The residential address, contact information, driver's license number, name, and the insurance information for drivers that were there
The license, year, make and model, and the registration of vehicles that were part of the accident
How Much Will It Cost To Use A Car Accident Lawyer?
We understand that expenses, such as the cost of medical attention, right after a car wreck can make it difficult to pay for legal help. This is why our business does not charge an upfront cost for the services that we offer. Our fees will not be obtained until you have personally received compensation for what has happened to you.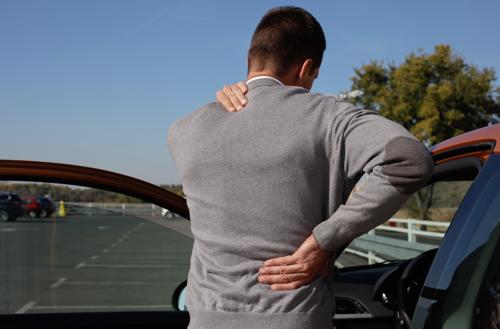 We work on a contingency basis, which means all of our costs are going to be paid by our lawyers until we can obtain that compensation. When you are working with a contingency fee model, this is beneficial for anyone because it motivates the lawyers to win the case. Our attorneys will always evaluate each case on its own to make sure that they will have the best possible outcome.
What Is The Average Compensation For Car Accidents?
When you receive compensation, it is typically based upon losses that the driver will have experienced. These can be of a non-economic and also financial nature. Victims of car accidents can also file for punitive damages, specifically addressing the negligence of the driver that was at fault.
Economic and financial claims may refer to the monetary reimbursement of losses and expenses that were accrued and will include the following:
Loss of income
Current and future income loss that results from being unable to earn a living wage
The medical expenses and costs associated with the injuries sustained
The damage to the vehicle or any other property
There are also non-economic losses that are awarded to those with serious injuries relating to State Insurance Law section 1502. Some of these serious injuries include:
The severe limitation of bodily systems or organs
Bone fractures
The loss of a baby that is in the womb
Noticeable physical disfigurement
Severe loss of bodily system or organ functionality
The loss of a limb
There will always be certain cases where punitive damages can be part of the lawsuit you are filing. Non-Economic and economic damages that result from misconduct or negligence that are the fault of the other driver. Compensation can be calculated as a type of multiplication for the other compensation amounts that will be received.
Statute Of Limitations For Car Accidents For Those In New York
papers for compensation for damages after a car accident must be filed at a certain time after the date of the accident. It is so critical to work with an attorney in Flatbush, NY, that can help you with this process.
Claims for damages in New York, specifically against the defendant, should be filed one week following the car accident date. There is a statute of limitations, and meeting the deadline is part of how you can increase your odds of being successful in getting compensation.
For car accidents, the statute of limitations will allow you to file claims for up to three years from the date of the accident. Additionally, for those that are involved with a government agency, the plaintiff or victim has only three months to file this claim.
You Should Speak With Cellino Law Attorneys And Schedule A Free Consultation Today!
It's imperative that you start submitting your claim for compensation as early as possible. Cellino Law can help you get compensation for the damage to your car, injuries you sustained, loss of income, and any other type of loss that resulted from being the victim of that accident.
My wife and I would like to take this opportunity to thank you for a fantastic job as our attorney. We could not have been more pleased with the work you and your team has done on this case. This past four years or so has been such a roller coaster for our family. We are very pleased and grateful with the result. We have made a good choice by choosing you. Thank you.

Dave

Now that reality has set in, I want to thank you for all your work and assistance in obtaining my settlement for the pelvic mesh. This money will make my life so much easier in the future. Medicare just isn't sufficient. I know that I will have enough to live on. I truly appreciate of your efforts. Thank you!

Loraine

Choosing the right attorney to represent you after an accident can make all the difference. This is no cliche. I recently experienced these words to live by first hand. After a tractor trailer rear ended me at high speed in 2017 I retained Allan Silverstein to handle my case. I quickly realized that bringing a lawsuit rapidly snowballs into a mountain of details that can make or break your results. Documents, case histories, doctor visits, bills, and lots of phone calls all need to be accurately kept track of if a successful outcome it to be attained. To complicate matters I reside in New York and the incident took place in New Jersey. Luckily, Allan was licensed in multiple states. I was fortunate to find Allan to handle this matter from the New York area. Armed with an accurate account of the facts Allan went to work on the difficult job of negotiating with the defending insurance company as well as my no fault carrier in order to obtain the best possible outcome for my set of circumstances. In a lawsuit communication is key and and events can be of a timely nature. Allan never failed to return my calls - usually the same day! He fought skillfully and respectfully to get me the best possible settlement. He is easy to deal with and a likeable down to earth guy. He always listened with compassion and respect to my issues. He guided me with objective understanding as well as a realistic analysis of the merits of my case. When we finally settled Allan got me a fair agreement beyond my expectations and negotiated with my doctors to make sure all my bills were paid. It was a great experience having Allan represent me. Quality work in any aspect of life is hard to find. Quality is what I got with Allan Silverstein. I highly recommend him if you find yourself in need of a personal injury attorney.

Theodore

Mark Kochanowicz is from far the best attorney you can have. Mark treats you like a friend more than a client. He truly cares and go the extra mile for you and your case, contacts you to update you in regards to your case and keep you informed at all times. Mark represented me twice and settled my cases for way more than I expected. I highly recommend Mark Kochanowicz because he is just the best on what he does!!! Thank you Mark!!!!

Maria

Joe and I just wanted to send you this note thanking you for the professional way you handled our lawsuit. Your kindness was extremely appreciated in a very difficult time. When we found out the people that caused the accident had no insurance, we thought our chances of receiving any settlement was nonexistent. Once we met with you and released you were able to help us our minds were put at ease. Your aggressive manner of handling the case exceeded our expectations. Please feel free to use us as a reference. Thank you so much and best wishes,

Danielle and Joe

I really appreciated your determination and efforts on handling my case. You have done an outstanding job, and I am very satisfied with the outcome of the settlement. Thank you so so much John.

Amparo