Nobody really knows when they'll be unfortunate enough to get involved in a car crash. It's one of the most devastating and traumatic experiences one could ever experience in life. If you or a close one has been involved in a car crash, you'll want the assistance of an experienced attorney. You may have a lot of questions regarding who will pay for your medical costs, your vehicle damages, and how you'll get reimbursed for damages suffered. You'll be happy to hear that the Amherst car accident lawyers at Cellino Law can help you answer all of your questions.
Our team of lawyers has the experience and skill needed to defend your rights. Here at Cellino Law, we are dedicated to getting you the maximum possible reimbursement. Our combined experience, knowledge, and success have seen us earn our spot as a premier law firm in Amherst, New York. So you can be sure that we will be here to help you traverse the murky legal waters. We understand how difficult this period may be which is why we provide a no-cost consultation to all our clients.
After getting involved in an accident, it's understandable for one to feel confused and stressed with everything happening. The goal of our personal injury lawyers is to alleviate your burden and help you concentrate on getting better as we pursue justice on your behalf. We are always on-call 24/7/365 because we know that nobody can predict when or if a car crash might occur. If you or a loved one has sustained an injury in a car collision, don't hesitate to contact our lawyers at (800) 555-5555 to help you recover what you've lost.
How Much Does a Car Accident Lawyer Cost?
If you have the misfortune of being a car accident victim, you're probably on the fence and are undergoing a tremendous amount of stress because you don't know if you can rely on the insurance provider to cover your medical expenses, car repairs, or lost wages. But fear not! Our car accident lawyers in Amherst, New York are here to give you a helping hand.
You may be under the presumption that enlisting will be costly, but that isn't the case. We will provide you with a no-cost initial consultation to give you an honest opinion of the prospects of your case. Additionally, we provide our legal services on a contingency basis, which means you won't pay us until we win. So you can be sure that we will pursue your case without holding back – we're as much invested in your case as you.
What Should I Do After a Car Accident?
Taking these steps can ensure you have a strong car accident claim:
Contact Police
Check on Other Involved Parties (Do Not Leave!)
Exchange Info
Record the Scene
Never Admit Fault
Seek Medical Attention
Call a Car Accident Lawyer!
When Should I Get a Lawyer for my Auto Accident?
Many car accident victims make the blunder of signing a deal with the insurance service provider, which sees them lose out in the end. You should know that the insurance company and adjusters are not out for your best interest and only want to lowball you if not weasel themselves out of paying up entirely.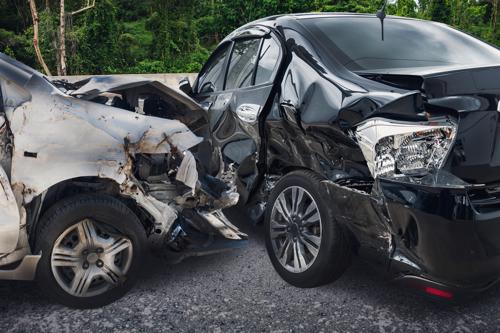 You should hire an attorney immediately after you've gotten involved in an accident. Our attorneys at Cellino Law are the perfect people to give this task of negotiating deals with the insurer on your behalf. Our car accident lawyers are conversant with the legal terminologies and are better placed to protect your interests and ensure that justice is served. If the deal doesn't work for you, we are not afraid to go to court!
Why do I Need a Lawyer? (Benefits of Hiring a Lawyer)
Our attorneys can help your claim thanks to their experience in:
Case Preparation / Filing a Lawsuit
Settlement Negotiation
Trial Preparation and Representation
What Type of Damages Can I Recover?
In Amherst, New York, you are able to recover the following damages through a car accident claim:
Economic
Economic damages are basically compensatory damages that have a finite value. They include:
Medical Expenses
Severe injuries sustained will need extended hospital stays, rehabilitation and medication which are very costly. All the medical costs you incur following your car accident can be recovered as part of your reimbursement. Our accident attorneys can help compile current and future medical expenses.
Lost Wages
You can get lost wages following the time you missed work because of the car accident as well as future lost wages you may suffer as a result of reduced work function.
Non-Economic
These damages don't have finite value as compared to economic damages. They include things like loss of consortium, emotional distress, pain and suffering, and loss of quality of life.
Punitive
When the events surrounding the car crash are harrowing, you may be eligible to get punitive damages. The judge presiding over your case may decide to grant you these damages. Punitive damages are meant to deter other would-be perpetrators from engaging in similar dangerous behaviour. These damages are given atop your already awarded settlement. Our Amherst car accident attorneys will assist you to determine whether your case qualifies for punitive damages.
How is Fault Determined In New York Car Accidents?
After getting involved in an accident in Amherst, New York, among the first things to establish is the party at fault. In the event the crash resulted in a severe injury like dismemberment, broken bones, or even death, the driver at fault for the accident will be liable to pay for damages suffered on the other driver(s). If no serious injury was sustained, then the no-fault legislation system of New York will apply.
New York is among twelve states in America that use no-fault legislation. Every driver is obligated to have a minimum amount when it comes to their no-fault insurance coverage, and their insurance provider will be required to pay for damages suffered following a car crash regardless of the party at fault. The no-fault insurance covers economic damages such as property damage, lost wages, and medical expenses, and the policy covers not more than the policy limit. On the other hand, non-economic damages like pain and suffering or emotional distress aren't covered.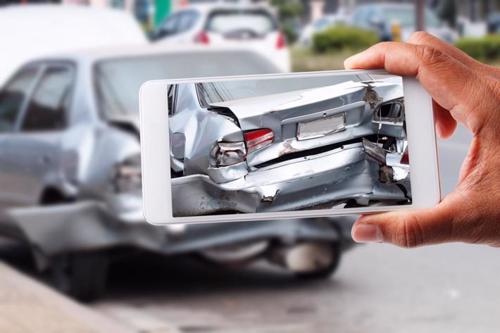 For the no-fault legislation not to apply, the plaintiff must definitively show that the car crash resulted in 'severe injury' like significant disability, disfigurement, dismemberment, fractured bones, death, or disfigurement. If the plaintiff can prove this, they have grounds to sue the liable driver directly, which includes non-economic damages like pain and suffering.
How Long do I Have to File a Car Accident Claim In New York?
After getting involved in a car accident in Amherst, New York, you may think that you've got time to file your personal injury suit. However, considering everything that will be happening with insurers and your personal health, you may end up losing out. In the state of New York, the law stipulates that drivers have got three years to file a claim following the date of the car accident.
This law applies to both property damages and injuries. But in the case of wrongful death as a result of the car crash, you'll have two years following the date of death to file a claim. Our attorneys can assist you with filing your claim and make sure that you get a settlement for your property damages and injuries. Delaying to file your car accident suit in Amherst, New York can see you miss the three-year window. In case your claim is filed after this period, your case will be deemed void by the judge, which means you won't get any recompense for property damages and injuries suffered.
Because of this, it is crucial that you talk to a lawyer regarding your case as soon as you can to get the ball rolling. A car accident attorney will assist you to determine who exactly was at fault for the collision. Reach out to us so that we can assist you to investigate your claim, file it on time, and help get you the settlement you deserve, at no cost whatsoever!
Contact Our Amherst Car Accident Lawyers Today
Selecting the right Car Accident Lawyer to deal with your case is among the most crucial decisions you'll have to make, especially if the car crash wasn't your fault. At Cellino Law firm we provide decades of experience when it comes to winning these types of cases. Our team of car accident lawyers in Amherst, New York are available 24/7 and are committed to delivering you with knowledgeable legal counsel when you need it the most. And the best part about our services is that you won't pay a dime unless we successfully win the case for you.
Our team is ready to assist you to get the reimbursement you are rightfully owed for your car damages and injuries. So what are you waiting for? Contact our Amherst car accident attorneys and get a free-of-charge consultation and case review. In the consultation, we will answer all the legal questions you may have concerning the case and also come up with the best course of action that will guarantee maximum reimbursement.
If you or a close one has sustained an injury in a car collision, call our Cellino Law Amherst car accident attorneys at (800) 555-5555 to get the legal proceedings up and running. We only want to help you move forward with your life. Call us NOW!
I am writing to let you know what an outstanding job George Gridelli did for me in my personal injury lawsuit. His professionalism and expertise were evident at our first metting and he and his paralegal Diane D'Andrea took care of me as if I was a friend and not merely a client. They both went above and beyond for me in so many ways that it would be too numerous to list and I am grateful to have had such an exemplary team represent me. When working with George and watching him in court he personified to me what a lawyer is supposed to be - an honest, extremely compentent man who helped guide me through the legal system. I could not have obtained better representation anywhere else at any price. To me that says a lot abut you and your firm's integrity. Thank you again for representing me and for having such stellar individuals working for you! I will continue to recommend your firm.

Carol

We want to send a big "Thank you" from the both of us. We know you both fought for us and did a great job with our case. You did it in a timely manner and we appreciate it.

Kerrijo & Jerry

I really just wanted to say thank you so much for taking my case, answering all my questions, and mostly for being very patient with me. I feel that without you and Roza I would not have been able to get anything at all. I hope to never need a lawyer again, but if I do I will definitely want you both working for me. Again thank your for you hard work, time and patience.

Veola

My wife and I would like to take this opportunity to thank you for a fantastic job as our attorney. We could not have been more pleased with the work you and your team has done on this case. This past four years or so has been such a roller coaster for our family. We are very pleased and grateful with the result. We have made a good choice by choosing you. Thank you.

Dave

Now that reality has set in, I want to thank you for all your work and assistance in obtaining my settlement for the pelvic mesh. This money will make my life so much easier in the future. Medicare just isn't sufficient. I know that I will have enough to live on. I truly appreciate of your efforts. Thank you!

Loraine

This letter is to thank Ms. Diane D'Andrea, assistant to Mr. George Gridelli, Attny for all the hard work, dedication, and attentiveness she showed during the representation of my case. She was always cheerful and ready to help in whatever way she could. All messages left for Mr. Gridelli were always relayed and Mr. Gridelli always promptly returned our calls. She was a very competent assistant. Cellino Law has proven to be a model of what legal representation should be. Throughout the 6 ½ years of this case, I have heard many horror stories from people with "bad lawyer stories." We consider ourselves to be very lucky to have chosen Cellino Law and will always recommend you to those looking for good, honest representation with a personal touch.

Joseph