According to scientific research, over 1 million persons within the United States alone are rushed to the ER each year because they've fallen and are suffering from injuries relating to their accident. However, just like with any other accident, there are those who suffer very minor injuries and there are those who suffer from life-threatening injuries. Some of the life-threatening injuries include but are not limited to broken hips, concussions, broken bones, spinal cord damages, and even head injuries which can easily turn to something very fatal in a moment's notice.
However, the good news is that if you fell on someone else's property, there's a good chance that you can qualify for compensation according to New York state laws. So if you or your loved one has suffered an injury due to premises liability, you'll need to review your claim with a White Plains slip and fall lawyer.
Your accident could have taken place at someone's home, on private property, public property, a restaurant, or even at a store and you can still take legal action. Slip and fall accidents are very serious and the impacts can leave your damage for life so contact our White Plains injury firm today so that you can find out more about the compensation that you deserve for your suffering and pain.
What Should You do After a Slip and Fall Accident?
After you've been injured in a slip and fall accident in White Plains, New York, you should ensure that you do the following steps:
Immediately seek medical attention
Report the accident right away
Get important information and contact information for witnesses
Take pictures that can help your case
Preserve the things that you were wearing during the time of the accident
How Will a Slip and Fall Attorney Help an Injury Claim?
Some facts are clearer than others and will immediately indicate that you're owed compensation for your injuries. There will also be some of the most challenging steps that you'll need to take to ensure that your recovery process is smooth. Ensuring you have the time to focus on recovering is one of the key things that a trained White Plains slip and fall lawyer will do for you.
An attorney is your top option to ensure that you get the compensation that you deserve for your pain and suffering. After you've suffered from a slip and fall accident our attorneys will help you in the following ways:
Set up a consult with some of the top professionals in the injury industry in White Plains to evaluate your case
We'll ensure that your rights and the rights of the case are protected especially if the property owners blamed you
We'll go the extra mile to ensure that we investigate all the circumstances of your case and determine the cause of your accident
We'll also stand up to the insurance companies as they try to fight against your claim to devalue it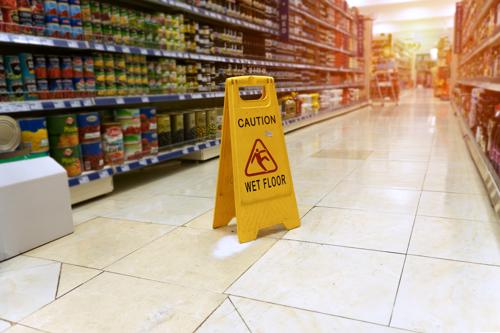 Our White Plains lawyers are well versed and skilled at slip and fall accidents and they'll build a strong case with supporting evidence for you. From the moment that we schedule a meeting with the property owner and the insurance provider, we'll use all the proof that we've collected along with testimonies from professionals and witnesses to leverage better settlement options for you.
In the case where the offer isn't satisfactory, our trial lawyers will not hesitate to take your case to court.
Who is Liable For Your Injuries After a Slip and Fall Accident in New York?
Homeowners and even property owners are equally responsible for ensuring that their building is safe for guests and visitors. When these owners have failed to rectify safety issues, they will be held responsible for any injuries that occur hence it is important to identify those who are responsible for your injuries.
According to the New York laws, monetary compensation is awarded from the liable party. When you contact us, we at the Cellino Law Firm will go to the ends of the earth to investigate your case and identify those who are responsible for your injuries.
Can I Receive Compensation if I am Blamed For a Slip and Fall Accident?
According to the New York law, compensation is awarded based on negligence claims. Hence, it is possible to get compensation even if the liable party decides to blame you for your injuries. There is also comparative negligence that puts blame on both parties.
However, it should be noted that even if you share part of the blame, it doesn't mean that you wouldn't receive compensation. From a simpler point, responsibility is shared for all of those who were involved and contributed to the accident. In the case where the victim is partly responsible it will affect how much compensation is awarded.
In essence, the amount that the victim is at fault for the accident will be deducted from the compensation. So if you're 15% at fault, 15% will be deducted from your final amount.
What is the Value of My Slip and Fall Case?
Simply put, all slip and fall cases are different by nature. This means that no two are the same and all will be valued differently. This is due to the fact that all cases have their own set of facts that determine the cost of damages.
At the Cellino Law Firm, our skilled attorneys will provide the fairest settlement estimate based on the following factors:
Past and future medical expenses
Loss of wages and the potential to earn future wages depending on the injuries sustained
The extent and nature of the injuries that someone has suffered from
The non-economic damages such as pain, emotional and mental damages, suffering, and punitive damages
Our White Plains lawyers at the Cellino Law Firm will work tirelessly to ensure that you or your loved ones get the compensation that is needed and deserved. If need be, we will also seek the assistance of an economist and a life planner to properly add value to your compensation claim so that you don't fall short.
What Are the Most Common Injuries Resulting From a Slip and Fall Accident?
As previously mentioned, when persons meet with slip and fall accidents, they're going to become injured. In some cases it's minor and in other it's major. However, the injury sustained is also dependent on the place, the age, or how they fell. The following are some of the injuries that can be sustained from a slip and fall accident:
Bruises and cuts
Broken bones
Trauma to the brain
Sprains
Knee damages
Shoulder dislocations and muscle strains
Spine and nerve damages
What is the Statute of Limitations for Slip and Fall Injury Claims?
When you fail to acknowledge the statute of limitations, you can lose your compensation. It's in your best interest to contact a lawyer immediately after your accident. The statute of limitations can be defined as the time that the law allows a person to file a claim. This means that there is a certain time allotted from the time of a slip and fall accident until you can file.
In the case where persons fail to note this, the case will be lost forever. In essence, they'll also lose any right to compensation that they had. According to the statute of limitations in the state of New York, there is a 3-year limit after a slip and fall accident.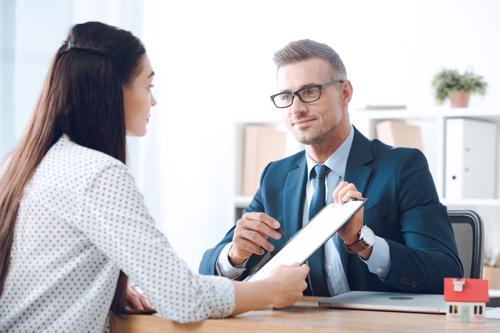 However, it should be noted that this easily varies from one case to another. When filing a suit against the government or government agencies, it should be done in 90 days. The statute of limitations allows one year and 90 days for this type of case.
Claims Against Landlords and Homeowners
If you've slipped and fallen on a rented or managed property, there might be an accident report form. However, private homeowners will not have these forms available and you should seek to gather evidence to determine what happened. The following are important and should be done:
A thorough description of the injury
The contact, name, address, and statements of witnesses
A description of the accident
The location and time of the accident
Various environmental information such as the weather conditions, the light, and even the surface
Contact a White Plains Slip and Fall Lawyer For a Free Case Review
At the Cellino Law Firm, our experienced personal injury attorneys in White Plains are 100% committed to getting the compensation that accident victims need for their suffering and pain. We'll use all the evidence needed to build a strong negligence case against the property owner and we'll also negotiate your settlement hassle-free. So call us today at (800)-555-5555 for your free consultation session.
Thank you for your time, effort, and hard work on my case. I appreciate your expertise and compassion. I never experienced what I went through and I would have been completely lost without you.

Martha

Cellino Law and more specifically my attorney, Gregory V. Pajak, Managing Attorney, and as a whole the Cellino Law Firm and its organization. This is by far one of the most professional law firms and attorney I have ever engaged with and retained in my 35 years. The level of professionalism goes beyond words, the care and constant engagement with me as the client was touching. I was never ever just treated as simply a CASE with potentially a significant dollar number attached to my file. I was engaged regularly, Tracey (Ass't) and Greg always made sure to remain constant, as well as consistent in overseeing that my case was handled properly and that it did matter in many ways - ensuring that the end result(s) would be fair and reasonable to my case/injury. The regular follow-up calls were very satisfying, knowing that you're involved in your case matters significantly AND always. One of my main items to recognize Cellino Law and Gregory is that whenever I called, I was able to get through to speak directly to my Lawyer and he would answer any if not all of my questions in a very professional and genuinely caring manner. I always felt cared for and protected legally and more importantly, I was made feel as a human being that was being cared for and always keeping me abreast of all matters connected to the case. There was never a point I felt let down, on the contrary -the level of service was "STELLAR". Greg is the consummate professional, a 'role model', if you will, for what other attorneys should strive to become when dealing with their clients.

Anthony

This letter is to thank Ms. Diane D'Andrea, assistant to Mr. George Gridelli, Attny for all the hard work, dedication, and attentiveness she showed during the representation of my case. She was always cheerful and ready to help in whatever way she could. All messages left for Mr. Gridelli were always relayed and Mr. Gridelli always promptly returned our calls. She was a very competent assistant. Cellino Law has proven to be a model of what legal representation should be. Throughout the 6 ½ years of this case, I have heard many horror stories from people with "bad lawyer stories." We consider ourselves to be very lucky to have chosen Cellino Law and will always recommend you to those looking for good, honest representation with a personal touch.

Joseph

I really just wanted to say thank you so much for taking my case, answering all my questions, and mostly for being very patient with me. I feel that without you and Roza I would not have been able to get anything at all. I hope to never need a lawyer again, but if I do I will definitely want you both working for me. Again thank your for you hard work, time and patience.

Veola

Choosing the right attorney to represent you after an accident can make all the difference. This is no cliche. I recently experienced these words to live by first hand. After a tractor trailer rear ended me at high speed in 2017 I retained Allan Silverstein to handle my case. I quickly realized that bringing a lawsuit rapidly snowballs into a mountain of details that can make or break your results. Documents, case histories, doctor visits, bills, and lots of phone calls all need to be accurately kept track of if a successful outcome it to be attained. To complicate matters I reside in New York and the incident took place in New Jersey. Luckily, Allan was licensed in multiple states. I was fortunate to find Allan to handle this matter from the New York area. Armed with an accurate account of the facts Allan went to work on the difficult job of negotiating with the defending insurance company as well as my no fault carrier in order to obtain the best possible outcome for my set of circumstances. In a lawsuit communication is key and and events can be of a timely nature. Allan never failed to return my calls - usually the same day! He fought skillfully and respectfully to get me the best possible settlement. He is easy to deal with and a likeable down to earth guy. He always listened with compassion and respect to my issues. He guided me with objective understanding as well as a realistic analysis of the merits of my case. When we finally settled Allan got me a fair agreement beyond my expectations and negotiated with my doctors to make sure all my bills were paid. It was a great experience having Allan represent me. Quality work in any aspect of life is hard to find. Quality is what I got with Allan Silverstein. I highly recommend him if you find yourself in need of a personal injury attorney.

Theodore

Cellino Law is an amazing firm with a great team. I worked with Greg Pajak and his assistant, Tracey Falconer. I cannot express enough how dedicated they are. The personal attention I received was excellent; they were always available to help with questions and concerns and put me at ease in the unknown territory I found myself in. I highly recommend them to anyone needing representation. A huge thank you to them for all they accomplished for me!

Liane