Research has shown over the years that 1 million people will visit emergency rooms in the United States all because of fall-related injuries. Similar to other injuries that can occur because of an accident, there will be both serious and minor injuries, yet major injuries such as head injuries, concussions, spinal cord damage, broken hips, broken bones, and head injuries are quite common as well. Many of these can prove to be fatal.
There is good news if you fall down on someone else's property because you could get compensation because of the laws of New York. When you are injured in a fall, it's time to contact a Syracuse slip and fall lawyer. It doesn't matter where this happened; it could be somebody's house, a business, private property, or public property; you simply need to take action once the slip and fall accident has occurred. Our Syracuse injury firm is here to help you get proper compensation.
Steps To Take After A Slip And Fall Accident
if you are in Syracuse, New York, and you have been injured due to a slip and fall accident, these are the steps that you should take:
Call Your Attorney
Take Photos and Videos
Get Witness Contact Information
Be Careful Talking to Anyone
Report This Accident
Preserve Everything That You Were Wearing at That Time
Get Medical Attention Immediately
How Can A Slip And Fall Attorney Help You If You Are Injured?
If it shows that you will be owed some form of compensation, you will ultimately face challenges as you move forward toward this objective. Your initial focus should be on your own recovery, and that's why hiring a slip and fall lawyer should be part of the plan. To have the best possible chance of getting a large amount of compensation, you definitely need an attorney at your side.
Cellino Law is here to help people that have been involved in a slip and fall accident by doing the following:
Protect your rights and defend you if the owners of the property try to blame you for the accident itself
Speak with top injury professionals that will certainly value your case
Investigate every aspect of the situation to determine what actually happened
Stand up for you up against insurance companies that will certainly try to devalue or deny your claim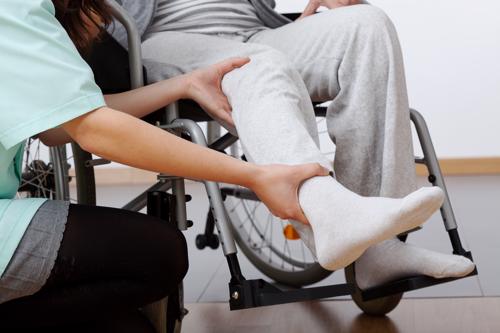 Our slip and fall lawyers in Syracuse are highly skilled and can easily build a strong case for you based on evidence. We will sit down with property owners and insurance companies, using proof that is collected, as well as witness testimonials and professional statements, in order to leverage a better settlement for you. It is possible that the settlement may not be to your satisfaction, which is why our professional trial lawyers will take this to court for you without any hesitation.
Who Is Liable For A New York Slip And Fall Accident That Causes Injuries?
Homeowners and property owners are ultimately responsible for maintaining the safety of their property for guests and visitors. If they fail to correct safety-related problems; they could be responsible for any injuries that you sustained when you fall.
Aside from homeowners and business owners, you can actually pursue landlords and government agencies regarding your injuries as well. You must identify who might be responsible for your injuries as this can help your case. According to New York law, you can get monetary compensation from those that are directly involved because of your injury. Cellino Law is going to investigate for you and identify what actually caused the accident, plus they can identify who will be responsible.
If You Are Blamed For A Slip And Fall Accident Can You Still Receive Compensation For It?
In New York, the law states that compensation allows for what is called comparative negligence. This means that you can get compensation even if you are actually blamed for the injuries that you have sustained. The term comparative negligence means that the blame is shared with both parties. Just because the blame is shared, this does not mean that compensation is out of the question. It is stating that responsibility will be assigned to everyone that has contributed in some way to the accident
If the victim is only partially responsible for the accident that occurred, it will certainly affect the total amount they can receive for compensation. The amount of their responsibility or fault will be factored into the settlement amount. If a person is 20% at fault, then 20% will be reduced from the compensation total.
How To Get The Value For Your Slip And Fall Case
Each slip and fall case is going to be different from the next one. Each one will have a separate set of facts, and this will play a significant role in determining the case value on an average. However, our professional lawyers are highly skilled and can easily provide you with a fair settlement based on these factors:
Future and past medical expenses
The extent and nature of the personal injuries that you have suffered
Future and current wages that are lost due to the injuries affecting your ability to earn money
Noneconomic damages, such as punitive damages, emotional damages, and general suffering can be factored into that amount.
Cellino Law has attorneys in Syracuse that will do their best to get you the compensation that you most certainly deserve. We will get the assistance from life care planners and an economist that can factor in different values that will affect the outcome of how much the compensation claim will be.
Common Types Of Injuries Resulting From Slip And Fall Accidents
Whenever somebody slips and falls, they can get injured. Some of the injuries are going to be major or minor. It should also be mentioned in this document that injury severity is dependent upon how you fell, where you fell, and at what age the fall occurred. These fall accidents can cause a variety of injuries, including:
Sprains
Knee damage
Brain trauma
Shoulder dislocations and muscle strains
Spine damage and nerve damage
Bruises and cuts
Broken bones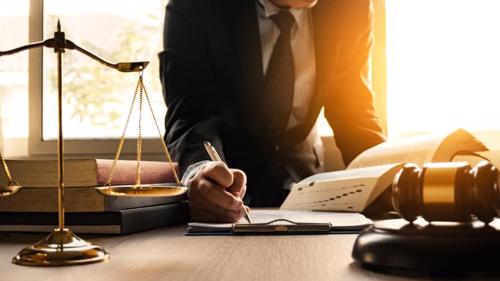 Is There A Statute Of Limitations For New York Slip and Fall Claims?
There are some people that can lose out on their compensation claim because they were not compliant with the limitations. It is so important to work with a lawyer if you have a slip and fall accident for this reason. A statute of limitations is a legal timeframe that applies to these types of cases. If somebody does fall, and they fail to acknowledge the timeframe of that law, they will not be able to file their claim nor can the victim ever get compensation again for those injuries. In New York State, the statute of limitations is limited to three years regarding slip and fall accidents.
It is very important to note that a statute of limitations can vary, but it depends upon the case type. An example of this would be filing lawsuits for compensation against municipalities or government agencies, to which the claim must be filed within 90 days, and the provided statute of limitations is one year and three months.
Claims Against Homeowners And Landlords
When a slip and fall accident happens on a rented property or managed property, an accident report form should be made available. It is unlikely, however, for that private homeowner to simply make that form available. In that case, you need to gather records that can show what happened to you on that day which will ensure that you will include the following information:
Environmental information relating to weather conditions, light, and surface conditions
Contact, name, address, and any remarks by the witnesses
The injury description
The accident description
The time, date, and the location, of the accident
Be sure to contact a slip and fall lawyer in Syracuse to get your free case review
Contact a Syracuse Slip and Fall Lawyer
Cellino Law has many personal injury attorneys that are in Syracuse who are dedicated to helping injured victims receive compensation for their suffering. We will use evidence to prove that negligence of the property owner because of your injuries and then negotiate a settlement with insurance companies or even take it to court. You should call us today at (800)-555-5555 to schedule your free consultation.
This letter is to thank Ms. Diane D'Andrea, assistant to Mr. George Gridelli, Attny for all the hard work, dedication, and attentiveness she showed during the representation of my case. She was always cheerful and ready to help in whatever way she could. All messages left for Mr. Gridelli were always relayed and Mr. Gridelli always promptly returned our calls. She was a very competent assistant. Cellino Law has proven to be a model of what legal representation should be. Throughout the 6 ½ years of this case, I have heard many horror stories from people with "bad lawyer stories." We consider ourselves to be very lucky to have chosen Cellino Law and will always recommend you to those looking for good, honest representation with a personal touch.

Joseph

Tim Cellino handled my case beautifully. He is very knowledgeable and patient with all my questions. He kept in touch with me through out my ordeal. Tim also got a settlement for more than I expected. I highly recommend Tim Cellino!

Jayne

We'd like to thank you for all the assistance and time you spent on our case. Your professionalism and honesty will always be appreciated. The staff was always courteous and we were always impressed with your accountability. Your passion and dedication will never be forgotten, nor will you.

Sarah

Thank you for your time, effort, and hard work on my case. I appreciate your expertise and compassion. I never experienced what I went through and I would have been completely lost without you.

Martha

Thank you for all your help. It has been a long journey. At last, the light at the end of the tunnel. Also, thank Tom for the help and work he put in.

Ron

Cellino Law is an amazing firm with a great team. I worked with Greg Pajak and his assistant, Tracey Falconer. I cannot express enough how dedicated they are. The personal attention I received was excellent; they were always available to help with questions and concerns and put me at ease in the unknown territory I found myself in. I highly recommend them to anyone needing representation. A huge thank you to them for all they accomplished for me!

Liane