According to medical reports, over one million Americans are taken to the emergency room every year due to a slip and fall-related injuries. Of course, some sustain minor injuries, whereas some sustain life-threatening injuries.
If you are a victim of a slip and fall accident on another person's property, then you may have legal rights to seek compensation based on New York laws. Choosing a Smithtown slip and fall lawyer is the wisest decision you could ever make after sustaining injuries. At Cellino Law, we have decades of experience and many successes in a personal injury case.
Allow us to protect your rights and help you seek the compensation you truly deserve. Call us today at (800) 555-5555 for a free consultation. Our lawyer will listen to your claims and tell you if you have a case. If you do have a case, a personal injury lawyer will guide you through the whole process.
What Are The Most Common Causes Of Slip And Fall Accidents?
The effects of a slip and fall injury differ. It ranges from a few bumps and bruises to broken bones, traumatic head injury, to spinal cord injuries. Some accidents led to fatalities. The truth is that the majority of these accidents are preventable. Below are a few common causes of slip and fall accidents.
Uneven And Wet Surfaces
Globally, the most common cause of slip and fall accidents is uneven and wet surfaces. In fact, it causes more than half of all reported accidents. The following situations may be dangerous:
Worn out carpeting
Loose mat and floorboards
Cluttered floors
Defective sidewalks
Pothole in the parking lot
Freshly mopped or waxed surface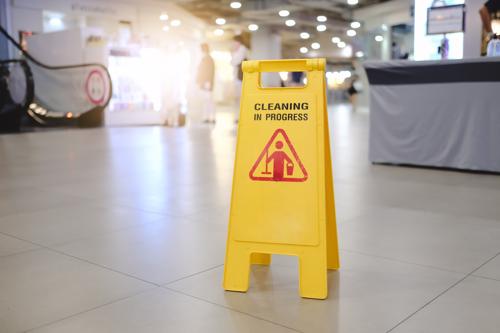 Poor Staff Training
This is a leading cause of slip and fall in workplaces such as construction sites. According to the law, all employees must undergo proper training to prevent slip and fall accidents.
The Weather
The truth is that the weather is a natural occurrence that is quite impossible to control. However, it is still a cause of slip and fall accidents in America. For example, in winter, all building owners have a responsibility to shovel, plow, and salt walkways.
Footwear
Another leading cause of slip and fall accidents is improper footwear. This point is not only for women who wear high heel shoes but also to those who work. For example, a waiter/waitress must have proper shoes that offer adequate traction.
Nursing-Home Neglect
Sadly, many slip and fall accidents occur in nursing homes. That is because many of its residents are vulnerable. Therefore, if a nursing home is negligent and their negligence leads to a slip and fall accident, then they will be held accountable for a victim's injuries.
Poor Lighting And Damaged or Broken Handrails
This is another cause of slip and fall accidents that mostly occur in apartments with a poorly lit stairway and corridors. According to the board of Occupational Safety and Health Administration requirements; all workplaces and any public areas of a property must be well lit. Also, the handrails must be well maintained.
How Can A Smithtown Slip And Fall Lawyer Help Me With My Case?
For a slip and fall claim to be successful or to hold another party responsible for your injuries, the injured person must prove negligence and liability on the part of the third person. For this reason, the lawyer will have to:
Collect evidence
Ensure all legal processes have been followed
Filing case details
Determining the true worth of your injuries
Seeking expert witness
Negotiating with the third party and so on.
What Steps Can Be Taken To Help With My Slip And Fall Case?
All successful cases begin with you. What does this mean? Although the lawyer will play a massive role in collecting evidence, negotiating for you, and more; you also have a role to play. The best thing you can ever do is become your advocate immediately after you slip and fall in public. How can you do this? Well, start by:
Take all the photos you can at the time.
Report the incident to a manager.
Take down the names and numbers of witnesses.
If you need medical attention, get it immediately.
If you can see if the problem is addressed right away.
How Is A Slip And Fall Accident Proven?
When it comes to proving a slip and fall accident, the following questions must be answered:
Who are the potentially liable parties?
Were those parties actually negligent?
Did the property owner know about the potential hazard condition or should have reasonably known of its existence?
Was the injured victim aware of the danger?
Could they have seen the danger in advance or in time?
Were there signs to show danger?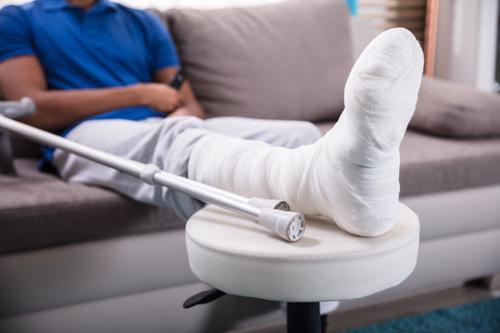 How Is Liability Determined In A Slip And Fall Claim In New York?
Liability differs based on the circumstance and situation surrounding your case. For example, when an employer violates New York Labor Laws, and an employee gets injured, the employer is held accountable. However, in this case, the employer will be held absolute liability for the damages caused.
Nonetheless, in normal circumstances, the victim or plaintiff has to prove that the defendant (the negligent person) had a duty of care to the injured person. For this reason, when filing a compensation claim, a victim may be asked the following questions:
Did the victim have a good reason to be on the property at the time of the accident?
Would a reasonable person in a similar situation have seen the danger in advance?
Did the property owner give a warning of the dangerous condition?
Was the victim engaged in other activities that contributed to the accident?
How Much Is My Slip And Fall Case Worth?
The truth is that each case is different from the other and attracts different monetary value as compensation. The best way to know the worth of your case is by speaking to our slip and fall accident lawyer. At Cellino Law, we will help you know the true value of your claim, and the best legal action to take.
What Is The Statute Of Limitations In New York For A Slip And Fall Accident?
Unlike many states in America, New York has a three-year statute of limitations that begins from the date of the accident. The New York statute of limitation for all personal injury cases can be found at New York Civil practice Law section 214.
Call Cellino Law For Help With Your Slip And Fall Claim
At Cellino law, we offer a free initial consultation service. Moreover, when we take on your case, you do not have to worry about our fees; because we work on a contingency basis. This means that we get paid when we win the case. Furthermore, you do not pay us out of pocket but rather a percentage from the compensation amount you will get. Speak to our experienced lawyers today by calling us at (800) 555-5555.
Cellino Law was a great company to work with. From the beginning they came out and met with my uncle and myself and assured us that everything would be taken care of from beginning to end our lawyer state and constant contact with us to make sure that everything would go smoothly and it did. I would definitely recommend anybody to go to Cellino Law for whatever help they need. And specifically please ask for the lawyer that we had Mr. Alan Silverstein. He was amazing and his staff was always attentive. Please go with them for your next law needs.

Eshaunda

Thank you for all your help. It has been a long journey. At last, the light at the end of the tunnel. Also, thank Tom for the help and work he put in.

Ron

I can only say great things about my attorney Allan Silverstein. He is professional, he calls back right away, he keeps me informed, and makes me feel comfortable as this entire ordeal is stressful. I have total confidence in his ability to handle whatever comes his way. He is no nonsense and very good at his job. Thank you Allan... he is a true asset to the team!

Mrs Steward

I am writing to let you know what an outstanding job George Gridelli did for me in my personal injury lawsuit. His professionalism and expertise were evident at our first metting and he and his paralegal Diane D'Andrea took care of me as if I was a friend and not merely a client. They both went above and beyond for me in so many ways that it would be too numerous to list and I am grateful to have had such an exemplary team represent me. When working with George and watching him in court he personified to me what a lawyer is supposed to be - an honest, extremely compentent man who helped guide me through the legal system. I could not have obtained better representation anywhere else at any price. To me that says a lot abut you and your firm's integrity. Thank you again for representing me and for having such stellar individuals working for you! I will continue to recommend your firm.

Carol

Cellino Law is an amazing firm with a great team. I worked with Greg Pajak and his assistant, Tracey Falconer. I cannot express enough how dedicated they are. The personal attention I received was excellent; they were always available to help with questions and concerns and put me at ease in the unknown territory I found myself in. I highly recommend them to anyone needing representation. A huge thank you to them for all they accomplished for me!

Liane

I really just wanted to say thank you so much for taking my case, answering all my questions, and mostly for being very patient with me. I feel that without you and Roza I would not have been able to get anything at all. I hope to never need a lawyer again, but if I do I will definitely want you both working for me. Again thank your for you hard work, time and patience.

Veola