There are an estimated 1 million people, or more, that go to emergency rooms in the United States annually as a result of fall-related injuries according to research. Similar to any other type of accident that leads to an injury, there are some that will have minor injuries, whereas others will have something more serious happen such as spinal cord damage, broken bones, broken hips, head injuries, and also concussions.
There is good news for those that may have fallen on someone else's property as you may be able to get compensation per laws that are active in New York. If you have been injured, speaking with an Oyster Bay slip and fall lawyer might be the right choice. It doesn't matter where it happened, or when it happened; it could be at a person's house, private property, and a place of business like a restaurant, a store, or even public property; once you have fallen, you can take action. If you have been injured in a slip and fall accident contact our Oyster Bay injury firm at 800-555-5555 to learn how we can help your claim.
What To Do After You Have A Slip And Fall Accident
If you are in Oyster Bay, New York, and you have been injured by a slip and fall accident, these are the steps that you need to take:
Take Photos
Get Contact Information from the Witnesses
Don't Talk to People about It
Report the Accident Immediately
Get Immediate Medical Attention
Preserve Your ClothingFrom The Time Of The Incident
Call an Attorney
How Will An Attorney Help A Slip And Fall Accident?
Although it is possible that all of the facts that you have gathered will clearly show that you are owed some form of compensation, it is likely that you will meet many challenges. It is important to recover from your slip and fall accident, and also to take the time to get better. Additionally, you could receive a large amount of compensation depending upon the nature of the incident.
Cellino Law is here to help you if you have had a slip and fall accident in the following ways:
We can investigate the circumstances related to your case to figure out what happened
You can consult with our top-rated injury professionals that are located in the Oyster Bay area
We will protect your rights, especially when the property owners are trying to blame you for what has happened
We will stand up to the insurance companies that may try to prevent you from getting compensation or even devalue your claim
We will be able to build a very strong case based upon the evidence that you provide. We will contact and sit down with the property owner or insurance company, and using the proof we have collected, along with testimonials from professionals and witnesses, try to leverage a settlement for you. If you don't like the settlement, we can also use our trial lawyers to take it to court.
Who Will Be Liable For Injuries In Oyster Bay After A Slip And Fall Accident?
Property owners, as well as homeowners, are responsible for maintaining safety levels for guests and visitors. If they fail to correct known safety issues; they could be liable for the injuries that you have experienced.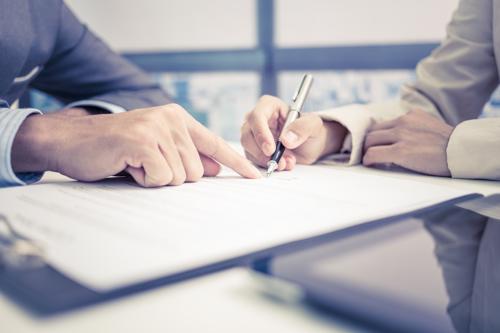 Homeowners and business owners are not the only ones that you can pursue as you can go after landlords and government agencies because of your fall and injuries. It is so important to identify anyone that may be responsible for what has happened to you. In the state of New York, you can receive monetary compensation if you are ever injured in this manner. Cellino Law will do the investigation for you, and try to identify the cause of the accident, as well as the people that will be responsible.
Can You Still Get Compensation If You Are Blamed For A Slip And Fall?
The laws of New York, regarding compensation, allows for what is called comparative negligence. It is therefore possible for you to receive some form of compensation even if you are eventually blamed for what has happened. Comparative negligence just means that both parties involved are going to share the blame. Just because you are blamed for what has happened, this does not mean that you cannot get compensation. The responsibility will be assigned to every party involved that ultimately contributed to the incident.
Once it has been determined that the victim is somewhat responsible for what has happened, it can affect the total amount that will be received. The amount that an accident victim will receive may be reduced by a percentage if they are found to be at fault in some way. An example of this would be someone found 20% at fault, which translates to a reduction of 20% in the total amount that would be provided.
How To Determine The Value Of Your Slip And Fall Case
The value of this case is not that easily determined as each one is completely separate. You still need to be aware of all of the facts, and the role that you played, when assessing the case value. However, there are lawyers like ours that are able to obtain a fair settlement using the following factors:
Past and future medical expenses
Loss of wages now and in the future due to your injury
Noneconomic damages such as punitive damages, emotional problems, as well as suffering and pain
The extent and nature of the personal injuries that someone has suffered
Our lawyers at Cellino Law will be able to help you get compensation in your Oyster Bay injury claim. We may have to ask for the assistance of a life care planner and economist so that the actual amount can be determined which will factor in all aspects of the case.
Common Injuries That Occur In Slip And Fall Accidents
As mentioned earlier, when someone has had a slip and fall accident, they will likely be injured. Some of the injuries will be major whereas others will be minor. As also mentioned, the severity of the injury will also depend upon how you fall, where you fell, and what your age was at that time. Fall accidents can be distinguished in many ways including:
Brain Trauma
Cuts and Bruises
Nerve and Spinal Damage
Broken Bones
Sprains
Nerve Damage
Muscle Strains and the Dislocation of Your Shoulder
Contact Our Oyster Bay Slip And Fall Lawyers Before It's Too Late
To eliminate the possibility of missing out on your compensation claim, you must be aware of the statute of limitations. That's why it is so important to contact an Oyster Bay injury lawyer right after you have had your slip and fall incident. The statute of limitations simply refers to how long you have to file the claim, and this is typically from the day that the incident occurred. If they are not able to file their claim in the time frame allotted, they will not be able to file for compensation beyond that point. New York State has a statute of limitations that is for just three years regarding slip and fall accidents.
It should be noted that there can be variations on the statute of limitations which are determined case-by-case. If you file a lawsuit for compensation against municipalities or government agencies, you only have 90 days to file it, and then you have only one year and three months to come to a resolution. Don' wait, contact an attorney at Cellino Law today at 800-555-5555.
I really just wanted to say thank you so much for taking my case, answering all my questions, and mostly for being very patient with me. I feel that without you and Roza I would not have been able to get anything at all. I hope to never need a lawyer again, but if I do I will definitely want you both working for me. Again thank your for you hard work, time and patience.

Veola

Tim Cellino handled my case beautifully. He is very knowledgeable and patient with all my questions. He kept in touch with me through out my ordeal. Tim also got a settlement for more than I expected. I highly recommend Tim Cellino!

Jayne

Mark Kochanowicz is from far the best attorney you can have. Mark treats you like a friend more than a client. He truly cares and go the extra mile for you and your case, contacts you to update you in regards to your case and keep you informed at all times. Mark represented me twice and settled my cases for way more than I expected. I highly recommend Mark Kochanowicz because he is just the best on what he does!!! Thank you Mark!!!!

Maria

My wife and I would like to take this opportunity to thank you for a fantastic job as our attorney. We could not have been more pleased with the work you and your team has done on this case. This past four years or so has been such a roller coaster for our family. We are very pleased and grateful with the result. We have made a good choice by choosing you. Thank you.

Dave

This letter is to thank Ms. Diane D'Andrea, assistant to Mr. George Gridelli, Attny for all the hard work, dedication, and attentiveness she showed during the representation of my case. She was always cheerful and ready to help in whatever way she could. All messages left for Mr. Gridelli were always relayed and Mr. Gridelli always promptly returned our calls. She was a very competent assistant. Cellino Law has proven to be a model of what legal representation should be. Throughout the 6 ½ years of this case, I have heard many horror stories from people with "bad lawyer stories." We consider ourselves to be very lucky to have chosen Cellino Law and will always recommend you to those looking for good, honest representation with a personal touch.

Joseph

Thank you for all your help. It has been a long journey. At last, the light at the end of the tunnel. Also, thank Tom for the help and work he put in.

Ron