Have you been injured on the job in New York? Do you need medical procedures, vocational rehabilitation, or occupational therapy due to a disability you got from a work injury? Are you unable to go back to work and are overwhelmed by medical expenses? Will you need to be retrained to get back to work in the future?
If this is you, you need a North Hempstead workers compensation lawyer to help you get compensation for your injuries. Our experienced legal team will help you get fair compensation, no matter the type of workplace injury, be it a construction site accident or a stress-related workplace heart attack.
We have years of experience and understand how aggressive the insurance adjusters are to give clients low-ball settlements. With us on your side, we will not allow that, but ensure that you get higher compensation and are paid what you rightfully deserve. Contact our personal injury lawyers at (800) 555-5555 and schedule a free consultation today.
What Should I Do If I Am Hurt On The Job?
Immediately after getting hurt on the job, you should:
Tell Your Employer You Are Hurt
One of the first things you need to do is to let your employer or supervisor know that you have been injured. To protect your rights, you should do it in writing and notify them within 30 days of the accident.
Get To A Doctor As Soon As You Can And Follow Your Doctor's Instructions
Seek medical attention as soon as possible. Even though the injury may not seem serious, it is advised to always talk to a doctor. Unless it is an emergency, ensure that the workers' compensation board has authorized the health care provider. Also, follow all the doctor's instructions to enable you to recover promptly.
Start And Keep A Written Record Of Your Injury And Symptoms
If possible, start and keep a written record of the injury and all your symptoms. This is because you might forget some details later on; hence, noting them will help prove your case.
Take Photographs Of Your Injury, If Visible
If the injuries are visible, take photos of them. It will help show that you were indeed injured at work.
Contact a North Hempstead Workers Compensation Lawyer
Within two years from the accident date, you will be required to file a C-3 form with the Workers' Compensation Board. To protect your rights, it is advised to contact a workers' compensation attorney to help you out. They will help you complete this critical document and advise you on how to navigate this crucial process.
Rest And Recuperate
Once you have filed a claim, you can now rest and recuperate. Take time off to allow your body to heal and get your strength back. Your Cellino attorney will be working to ensure that you have a strong claim.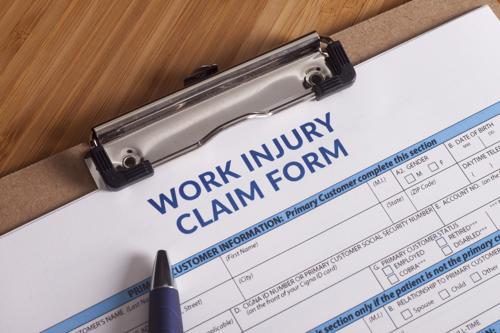 Why Should I Hire A North Hempstead Workers Compensation Lawyer?
Workers' compensation insurance companies and employers, the majority of the time, fail to meet their end of the bargain by refusing to pay valid claims or stopping payments before the employees return to work. This is why you need a Cellino workers compensation lawyer to fight for you aggressively. We will:
File all the necessary forms within the state guidelines.
Gather all the relevant evidence needed to prove your case.
Negotiate with the insurance company in case the case is not settled in court. They will ensure that the insurance company does not trick you into low-ball settlements.
Go to trial if the case proceeds to court and represent you at the hearing.
How Much Does It Cost To Hire A North Hempstead Workers Compensation Attorney?
At Cellino law, we work on a contingency fee basis. This means that the attorney will receive a percentage of the settlement once they win the case for you. Therefore, if we lose, then you will not need to pay us any money.
What Should I Do If My Workers Compensation Claim Is Denied In New York?
Having your workers' compensation claim denied can leave you feeling frustrated and overwhelmed and wondering what your next steps will be. In New York, the injured employees can appeal their claim if denied and request a hearing with an administrative law judge. If the administrative law judge also denies it, you will be given 30 days to request a review with the New York State Workers' Compensation Board. If the board denies the claim after reviewing the first appeal, the next step is the Appellate Division in the Supreme Court of New York.
Can I Be Fired For Claiming A Workers Compensation Claim?
You cannot be fired while on workers' compensation solely for filing a claim. You also cannot be fired for being a witness in someone else's workers' compensation claim. This will be deemed as discrimination. If you were fired while on workers' compensation due to filing a claim or being a witness in New York, you could make a section 120 claim. If you are on workers' comp and are covered by FMLA, the employer cannot fire you within twelve weeks of the injury.
How Much Time Do You Have to File a Workers Compensation Claim in New York?
In North Hempstead, New York, workers must report their injuries within 30 days of the accident. They also have a statute of limitations of two years to file a claim if they suffer from a work-related injury. For occupational hearing loss, you are required to report the injury within three months and 90 days to file a workers' compensation claim.
Can An Independent Contractor File A Workers Compensation Claim In New York?
According to New York State laws, employers do not have to cover independent contractors under workers' compensation insurance. Therefore, if you are an independent contractor and get hurt on the job, you cannot claim to get compensated.
Review Your Workers' Comp Claim With Cellino Law
If you have been injured at work, it is advised to contact a workers' compensation attorney at Cellino Law to help you get maximum compensation. We are passionate about representing workers who have been hurt on the job and will work tirelessly to ensure that you get justice. So, what else are you waiting for? Contact us today!