Upon suffering injuries from an on-the-job accident, New York workers find it difficult to return to work and may be out of work for months. That's why New York laws require that employers provide workers' compensation, which is a system that provides monetary benefits to employees who suffer injuries or illnesses while on the job. Workers' comp benefits replace an employee's lost wages and help in their recovery.
Recovering workers' comp benefits is not always straightforward, even when it is obvious that an employee's injuries qualify for benefits. The Clay workers' compensation lawyers at Cellino Law understand the agony that comes with work-related injuries and are dedicated to helping employees get the compensation they deserve. If you've been injured while on the clock and are not sure what to do next, call (800) 555-5555 to schedule a free case evaluation with one of our personal injury lawyers and find out your rights and legal options.
What Should I Do If I'm Hurt on the Job?
On-the-job accidents are unexpected and often result in devastating injuries, and you may not know what to do next. However, the steps you take after your accident could play a crucial role in your workers' compensation claim. If you get hurt on the job in Clay, New York, it is important that you take the following steps:
Tell your supervisor or employer that you are hurt.
Get medical help as soon as you can and stick to your doctor's instructions.
Keep notes of what happened, your injury, and your symptoms.
If possible, take photographs of your injury.
File a workers' compensation claim with the help of a workers' compensation lawyer.
Rest and recover.
Why Should I Hire a Clay Workers Compensation Lawyer?
The importance of working with a workers' comp lawyer is often understated. However, an experienced, top-tier workers' compensation lawyer can assist you in the following ways: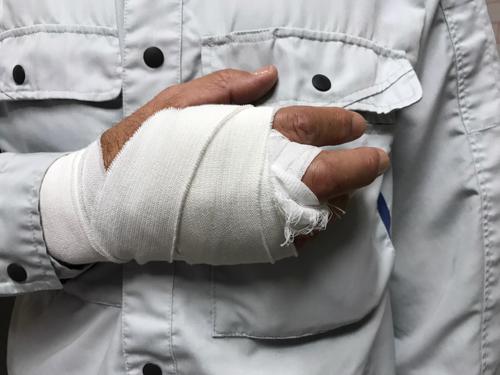 Collecting Medical, Vocational, and Other Evidence
Most workers' comp claims are denied due to the lack of sufficient medical evidence. Collecting medical evidence of your injuries to support your claim ensures that you receive all the benefits you deserve and the medical treatment that you need. Your lawyer can help you collect evidence by gathering medical records, obtaining written medical opinions from your doctor in an independent medical examination, and conducting depositions of medical experts.
Negotiating for Fair Settlement
Workers' comp lawyers have worked with insurance companies for years and can easily estimate the worth of your claim and help you get maximum settlement for your claim. Depending on the extent of your injuries, past medical expenses, extent of permanent disability, and lost wages, your workers' compensation will facilitate productive negotiations with insurers to ensure that you receive the compensation you deserve.
What's more, attorneys understand all the negotiating tactics used by insurers, including making low-ball offers and "final offers." Through their knowledge and experience in constructive negotiation, a lawyer can help settle your claim out of court and ensure that future medical expenses are covered.
Representation in a Trial
Where out-of-court negotiations with an insurer are unsuccessful, your lawyer will help you take the case to court for hearing before a workers' comp judge. Your lawyer will help you prepare for the hearing by collecting witness depositions, medical records, and writing your petitions to the insurer, and presenting all documents on time. Your attorney will also make an argument of why you deserve to be compensated in the hearing. By presenting a solid case before the judge, you will be in a better position to receive the compensation you deserve.
Advising you on Other Potential Benefits
In workers' comp cases, employees may also have a valid claim against third parties who might have contributed to their injury, including drivers and manufacturers of faulty equipment. Personal injury claims are often more valuable than workers' comp claims due to potential damages like pain and suffering and loss of earning capacity. Your lawyer can therefore advise you on your eligibility to other benefits and help you get maximum compensation for your injuries.
How Much Does It Cost to Hire a Clay Workers Compensation Lawyer?
In New York, workers' comp lawyers work on a contingency fee basis whenever they represent clients in workers' comp claims, which means that they receive a percentage of the employee's award. In New York, a lawyer submits a request for fees, which is either approved, denied, or lowered by a Workers' Compensation Law judge.
What Should I Do if My Workers Compensation Claim is Denied?
Your claim may be denied by the workers' comp insurance carrier of your employer for various reasons. New York employees have the right to appeal their workers' comp claim if it is denied. It is important to work with a lawyer who will advise you on your legal options if your claim is denied. Your attorney will also represent you in your case and request a hearing with a Workers' Comp Law judge. If the judge denies your claim, your lawyer should request for a review of the judge's decision from the New York Workers' Comp Board.
Can I be Fired for Claiming a Workers Comp Claim?
No. New York Workers' Compensation Law protects workers by prohibiting any employer retaliation if an employee files a workers' comp claim. In fact, employers who fire employees or show any form of retaliation may face severe legal action.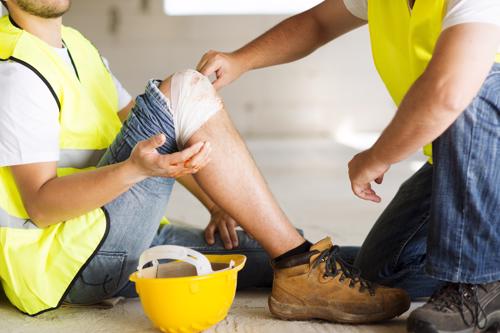 Is There a Time Limit to File a Workers Comp Claim in New York?
In New York, workers' comp claims must be filed within certain time limits as provided by the state's workers' compensation laws. If you intend to file a workers' comp claim, you must do so not later than two years from the date of the incident, or the date of the last payment, whichever is later.
Can an Independent Contractor File a Workers Comp Claim?
Under the New York Workers' Compensation Law, independent contractors are not considered to be employees if they are not under the control of an employer, perform service that a company doesn't normally do, and have independently established trade or business related to the service being offered. That means that such independent contractors may not have a right to file a workers' comp claim if they are injured on the job.
Reach Out to the Attorneys At Cellino Law
New York Workers' Compensation Law requires that every employer provides workers' comp insurance for their employees. In the event of work-related injuries or illnesses, employees can receive monetary benefits to help them with their recovery when they are out of work. However, recovering damages may be tricky, given that employers' insurance carriers will try to deny employee claims to avoid making payments.
If you have been injured in your workplace or while on the clock, working with an experienced Clay workers' compensation attorney will help you receive the medical attention you need and the compensation you deserve. If you intend to file a claim, our lawyers at Cellino Law are ready to assist you and ensure that you are awarded damages for your injuries. Call (800) 555-5555 to talk to our legal team and schedule a no-cost case evaluation to find out your rights.
I highly recommend Cellino Law to anyone involved in a car crash. I worked with Michael Lovecchio, and had a wonderful experience given the circumstances. He was very attentive, and got the best possible outcome I could have wanted.

Susan

I really appreciated your determination and efforts on handling my case. You have done an outstanding job, and I am very satisfied with the outcome of the settlement. Thank you so so much John.

Amparo

Thank you for your help in settling the case of my father's accident. I could always count on you to answer my questions honestly and in terms I could understand. If all lawyers at Cellino Law are like you, I understand why they are an A-1 law firm.

Bedner

Cellino Law is an amazing firm with a great team. I worked with Greg Pajak and his assistant, Tracey Falconer. I cannot express enough how dedicated they are. The personal attention I received was excellent; they were always available to help with questions and concerns and put me at ease in the unknown territory I found myself in. I highly recommend them to anyone needing representation. A huge thank you to them for all they accomplished for me!

Liane

I am so grateful for your expertise, patience, and perseverance which resulted with such a successful settlement regarding my car accident. I also want to let you know how impressed I was with you and your firm and I won't hesitate to recommend you to anyone who needs assistance from an accident. I truly appreciated your care and professionalism. Thank you again for your kindness and support

Lisa

Choosing the right attorney to represent you after an accident can make all the difference. This is no cliche. I recently experienced these words to live by first hand. After a tractor trailer rear ended me at high speed in 2017 I retained Allan Silverstein to handle my case. I quickly realized that bringing a lawsuit rapidly snowballs into a mountain of details that can make or break your results. Documents, case histories, doctor visits, bills, and lots of phone calls all need to be accurately kept track of if a successful outcome it to be attained. To complicate matters I reside in New York and the incident took place in New Jersey. Luckily, Allan was licensed in multiple states. I was fortunate to find Allan to handle this matter from the New York area. Armed with an accurate account of the facts Allan went to work on the difficult job of negotiating with the defending insurance company as well as my no fault carrier in order to obtain the best possible outcome for my set of circumstances. In a lawsuit communication is key and and events can be of a timely nature. Allan never failed to return my calls - usually the same day! He fought skillfully and respectfully to get me the best possible settlement. He is easy to deal with and a likeable down to earth guy. He always listened with compassion and respect to my issues. He guided me with objective understanding as well as a realistic analysis of the merits of my case. When we finally settled Allan got me a fair agreement beyond my expectations and negotiated with my doctors to make sure all my bills were paid. It was a great experience having Allan represent me. Quality work in any aspect of life is hard to find. Quality is what I got with Allan Silverstein. I highly recommend him if you find yourself in need of a personal injury attorney.

Theodore