Have you been injured in White Plains due to another person's negligence? Are you unsure about how to pursue this, or how to receive compensation for the damages that you have incurred? If that's representative of your current situation then you are definitely in the right place. Our White Plains personal injury lawyers are here to help. Our reputation coupled with our experience in dealing with these types of cases is exactly what you need to get the justice you deserve using our team of trained and highly experienced attorneys.
Our legal team has a proper understanding of how to deal with insurance providers and we will give you fair representation to ensure that insurance companies don't affect you adversely and that you receive the compensation you deserve. If you have been injured by somebody else's negligence, you should call our White Plains injury firm. Our lawyers will then offer you the advice you need. The following guideline will help you understand what you should do with personal injuries from a legal standpoint.
How is Fault Determined in New York Injury Claims?
New York state has been using comparative negligence since 1975. It simply means that a person who sustains injuries, particularly due to another person's negligence, and was also at fault to some extent, can still receive compensation from the other party. The percentage of fault has to be determined, and once this happens, the judge or jury determines the damage award.
The judge or jury will be tasked with attributing fault on the basis of evidence that's presented. The defendant can show that using comparative negligence, it will apply in their favor.
If you are involved in an auto accident in White Plains, NY, the type of compensation you can expect to receive will be limited. New York's no-fault insurance aspect means that your insurance company is required to reimburse you if you are involved in a car accident, regardless of who was responsible.
If you suffer a serious injury, such as a fracture, or you are able to qualify for full disability for up to 90 days, permanent limitation, or the use of your body organs, it means that you can qualify for this threshold. In such a situation, liability claims against the driver will prove that they are at fault.
What Are the Time Limits for Filing a Personal Injury Claim in New York?
You need to be aware of certain statutes of limitations with regard to legal action. It usually depends on the type of case being addressed. For instance, in New York, personal injury cases allow claimants to apply for legal action up to 3 years from the date of the injury, particularly against another party that's believed to have acted negligently. However, if you are late, you will never get the opportunity for your case to be heard in court.
It is worth noting that the 3-year time period applies in most cases, but not necessarily all of them. An example of where it wouldn't apply would be a medical malpractice claim that can be delayed due to the onset of injuries.
If your case involves government entities then:
You have 90 days in total to file the claim and reach a final figure and this is only applicable to medical malpractice cases.
In New York, you have a maximum of 3 months to file a formal claim, but just 1 year to file the lawsuit.
You have up to 90 days when filing a claim against a county in New York State as well as 1 year to file the lawsuit.
What Kind of Compensation Can You Expect in a Personal Injury Lawsuit?
Compensatory damages to be directed to the victim are aimed at compensating them for their losses. The damages are usually granted such that the victim is placed in the state that they were previously in prior to the injury. The damages include:
Economic Damages
The economic damages may include:
Property damage
Medical bills including treatments, surgeries, medications, and rehabilitation fees
Loss of wages
Loss of future earnings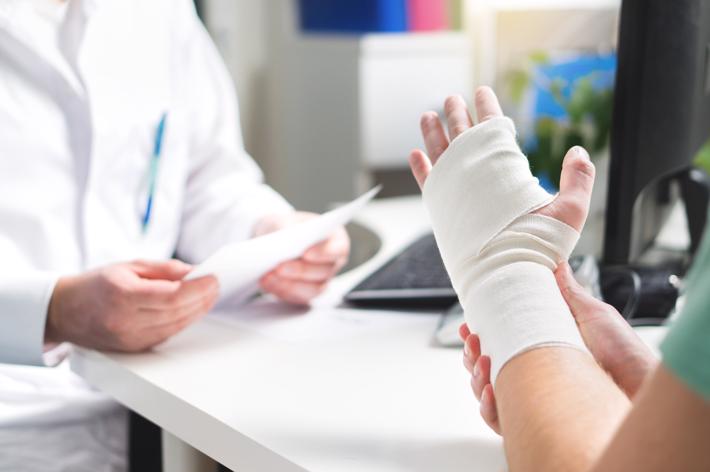 Non-Economic Damages
The non-economic damages refer to the pain and suffering that a person may have to endure due to the injuries sustained. They include:
The loss of consortium, which refers to injuries that may affect your marriage
Emotional duress or distress
Mental anguish
Punitive Damages
The punitive damages are an attempt to prevent the responsible party from repeating the offense another time. The responsible party may have placed the defendant in jeopardy by willfully driving while intoxicated or speeding.
Why do You Need a Law Firm to Help an Injury Claim?
A personal injury lawyer will help you with your case should you choose to hire one. Even if you have injuries that are currently not observable or they are very minor, it can be a good idea to hire an attorney to help you with the following:
Filing the Lawsuit or Preparing the Case
Personal injury cases involve a great deal of work and you will often find that insurance providers are only there to safeguard their own interests and that's where a lawyer comes in. The lawyer will prepare the case on your behalf by utilizing the information that you have provided along with the evidence collected on your behalf. He/she will also investigate and find information before filing a lawsuit against the defendant on your behalf.
Settlement Negotiations
The attorneys will also sit down with the other party in an attempt at negotiating a settlement of some kind that you can agree to. They will always strive to ensure that you get the right deal for you by working tirelessly.
Trial Preparation and Trial Representation
If your case ends up going to trial, the lawyer will be there to represent your interests. Our lawyers are highly skilled and experienced and know how best to represent your claim before the court.
What Does it Cost to Hire a White Plains Personal Injury Lawyer?
One common misconception is that it is too expensive to hire a personal injury lawyer. Fortunately, nothing can be further from the truth. You actually don't need to worry about money at all when it comes to filing a personal injury claim.
Our law firm always works on a contingency basis, which means that you don't need to pay us anything until we win your case in court or settle the claim out of court. That's the reason why you never have to worry about hiring a personal injury attorney if you do not have any money.
Do I Have to Go to Court for an Injury Claim?
The vast majority of personal injury cases don't go to trial since they are settled out of court prior to that date. Still, there are some incredibly complex cases that require you to provide an account of the events as you remember them, and you will be required to go to court for this; otherwise, it isn't necessary for you to go to court.
Contact Cellino Law Today!
If you are looking to hire a personal injury lawyer and are a current resident of White Plains, don't hesitate to call us today. We offer free consultations that will give you the opportunity to get advice from professional and experienced lawyers that want to help you receive the compensation that you deserve. What are you waiting for? Call us now!