If you live in Mount Vernon and have suffered a personal injury due to the negligent actions of another person, chances are you are feeling confused and hurt. As a victim, you might be wondering what the next action to take is and are probably concerned about your injuries and financial well-being. If this is your current predicament, then you have come to the right place. Our Mount Vernon personal injury lawyers have earned a reputation for fighting for our clients' rights to ensure they get justly compensated for their injuries and damages.
Our attorneys know what's needed when it comes to handling insurance companies, which often like to complicate things, to ensure that they don't downplay your cry for justice by offering you a compensation amount that's lower than what you deserve. As someone who's been injured due to another person's negligence, you need to call our Mount Vernon injury firm at 800-555-5555 and have a legal representative help you with your claim. We are more than willing to meet with you and guide you through the process.
How is Fault Determined in New York?
Since 1975, the State of New York has operated under comparative negligence laws. What does that mean? It means that if you or someone you know has been injured due to another person's negligence, or even if you are at fault to some extent, you still have a chance to get compensated for injuries and damages caused by the other party or individual. However, how much you are at fault will determine the amount you get as compensation. In such cases, your percentage of fault is what's subtracted from the amount awarded as compensation.
In such cases, the jury or the judge is tasked with assessing how much you and the other party are at fault by considering the submitted evidence. It's the defendant's responsibility to claim and prove comparative negligence to become applicable in the case.
If the accident that caused your injuries happened anywhere within Mount Vernon, it's worth noting that your compensation options might be a bit limited. This is because the State of New York is a no-fault insurance state – this means that if a car accident caused your injuries, you'd only be reimbursed by an insurer irrespective of fault.
However, this varies depending on how severe your injury threshold is – have you suffered a severe injury, disfigurement, bone fractures, permanent limitation of some body organs, or disability for 90-days? If so, you reserve the right to file a claim against the party responsible for causing you harm.
How Much Time Do Victims Have To File An Injury Claim In New York?
In most states, there is a time limit for filing a case before a court of law. This limit, known as a statute of limitations, typically varies depending on the nature of a case. When it comes to personal injury claims in New York, claimants have three years from the day the injuries happened to file a lawsuit against the person responsible for their injuries. If you fail to do so within this period, you forfeit your chance to have the case heard.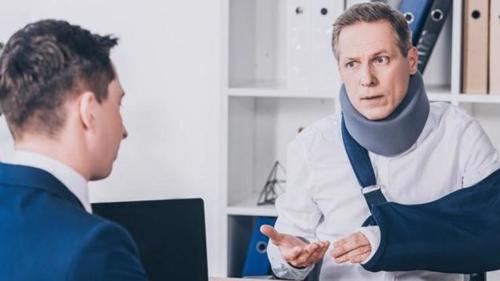 It's worth noting that this applies to a majority of cases, but not all of them. A good example of such cases is those claims that involve medical malpractice. These cases are often deferred due to the onset of different injuries.
At the same time, if your claim involves a state or government agency:
You have 90-days to file a claim against New York City and one year to file a lawsuit
You have 90-days to file a claim against the State if they are not able to decide how much to pay as compensation (this is often the case with medical malpractice cases.)
You have 90-days to file a case against any New York state county and one year to file a suit.
What Compensation Do Personal Injury Victims Receive Through Such Claims?
Damages are generally awarded to injury victims as compensation for any losses incurred due to the negligent actions of another person. They are generally granted as a means to help ensure that victims remain in the same financial state they were in, were it not for the accident. Damages, in most cases, include:
Economic Damages
These include, but aren't limited to
Damages to property
Lost wages as a result of being unable to work.
Medical bills, including treatment, surgeries, prescriptions, and rehabilitation.
Loss of future earnings as a result of a disability.
Non-Economic Damages
These damages typically refer to the pain and suffering experienced due to the injuries sustained after an accident. They typically include:
Mental anguish
Emotional distress
Loss of consortium
Punitive Damages
The main purpose of punitive damages is to try and make sure that the guilty party never repeats the same mistake/offense. These damages are generally applied to people who've put the lives of other people at risk through driving while intoxicated or speeding.
The Importance of Hiring A Mount Vernon Personal Injury Lawyer
Personal injury cases tend to be difficult and complex, which is why hiring a professional injury attorney is always recommended. There are several benefits to having an attorney represent your interests in a court of law, and they include:
Case Preparation
The first thing you need to know when pursuing a personal injury claim is that insurance companies only have their best interest at heart and are generally out to make a profit. The benefit of working with an attorney is that they are there to fight for your rights by ensuring that insurance companies don't lowball your claim. Once you hire an attorney, they will start the process of preparing a case based on the available evidence to ensure they build a solid case that bears fruit. They will also investigate everything related to the accident before filing a suit against the defendant.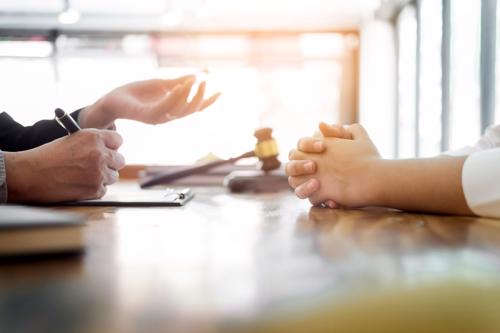 Settlement Negotiation
An attorney will take the time to talk to and negotiate with other parties throughout the process in an effort to work out a preferable settlement. All through the process, they'll work diligently to ensure they get you well compensated for your injuries and damages.
Trial Preparation
In the event your case goes to trial, you can rest assured your attorney will use their skill and experience to represent you in a court of law. Please note that our attorneys are highly qualified and experienced professionals that know how to represent their clients in court.
How Much Will It Cost To Hire An Attorney For An Injury Claim?
A lot of accident victims shy away from hiring an attorney because they think it's going to cost them a lot. However, that's not always the case. At Cellino Law, we provide our services on a contingency basis – our clients aren't required to pay a consultation fee or any money upfront fee to enjoy our services. We cater for all costs and expenses throughout the duration of the case and only get paid if we win the case. As such, there's no need for you to shy away from hiring the professional help of a personal injury attorney.
Are Court Visits Mandatory for Injury Claims?
Interestingly, a majority of personal injury claims never get to trial as most of them are settled out of the Mount Vernon court system. Nevertheless, should a case prove difficult, and you have to share your version of how things went, then the case might have to go to court. Fortunately, most cases don't go so far.
Call Cellino Law Now for Professional Legal Advice and Representation
If you live in Mount Vernon and are looking for an injury attorney to represent your interests as you seek compensation for injuries suffered, don't hesitate to give us a call. On your first visit to Cellino Law, we will offer you a free, no-obligation consultation in which we'll offer you legal advice on how you should consider following through with your case. When it comes to personal injury claims, one thing to remember is that time is always of the essence—dial 800-555-5555 to speak to a professional legal authority today.