Accidents happen every day in New York, and in most instances, they are preventable were it not for another party's wrongdoing or carelessness. Victims often have to struggle with emotional, physical, and financial challenges for a long time after the accident.
If you or a loved one has suffered an injury in New York due to another party's negligence, you may be able to pursue compensation for your injuries and losses by filing a personal injury claim.
The leading Greece personal injury lawyers at Cellino Law are committed to providing you with the legal representation you need to recover. Call our personal injury firm today at (800) 555-5555 or using the free case evaluation form provided to discuss your legal options.
What Should I Do After an Injury?
Taking these steps can help your claim after suffering an injury:
Get Medical Treatment If Needed
The first thing you should do after being injured is to get medical treatment and keep all records of treatment.
Take Photos/Video If You Can
If you do that, you will have valuable evidence to strengthen your case when you file a personal injury lawsuit.
Get Names and Numbers of Witnesses
If there were witnesses present, note down their contact information so that your lawyer can get in touch with them later.
Report the incident
Personal accidents should be reported to a relevant authority. For instance, if it is a workplace accident, you should report it to a supervisor, if it's an auto accident, call the police, etc.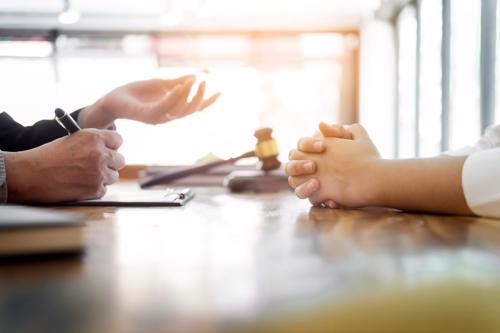 Never Admit Fault
You should avoid making any statements such as apologies that are likely to be used against you when it comes to pursuing your lawsuit.
Call a Personal Injury Lawyer
If you were injured due to another party's negligence, contact a lawyer that's experienced in such cases. Cellino Law handles all kinds of personal injury claims including slip and falls, auto accident claims, and others.
Why Do I Need a Lawyer?
Our attorneys can help your claim through their experience in:
Case Preparation/Filing a Lawsuit
Personal injuries cause a lot of physical pain and emotional upheaval that can make it difficult to make objective decisions regarding your accident/injury. A lawyer will file a personal injury lawsuit on your behalf and fight to get you the compensation you deserve.
Settlement Negotiation
Personal injury cases are often settled out of court. If both parties involved in a legal dispute agree on a settlement amount, it is possible to avoid the costs and effort of bringing a case to court. You should hire a lawyer before engaging in settlement negotiation to get the maximum possible amount.
Trial Preparation and Representation
If settlement negotiations break down, the personal injury lawyer will fight for fair compensation on your behalf in front of a judge. Hiring a lawyer not only leads to higher settlements but also ensures that you have the necessary representation to seek payment for damages in court.
What Type of Damages Can I Recover?
New York's laws allow you to recover the following types of damages through an injury claim:
Economic Damages
Economic damages (also called special damages) are the calculable expenses and financial losses suffered by a personal injury victim. Here are some common examples:
Lost wages
Loss of property
Loss of future earning capacity
Past, current, and future medical bills
Costs of repairing the damaged property
Non-Economic Damages
Non-economic damages (also called general damages) are considered subjective and aren't easy to measure. Below are some examples:
Disability
Emotional distress
Pain and suffering
Loss of consortium
Punitive Damages
A different type of damages is sometimes awarded in personal injury cases known as punitive damages. They are intended to punish the party responsible to deter others from engaging in similar behavior in the future. Punitive damages are usually only awarded after the defendant is found guilty of engaging in intentionally malicious actions or gross negligence.
How Is Liability Determined?
A finding of negligence involves proving the following 4 elements:
Duty of Care
You have to prove that the party against whom you make the claim owed you a duty of care. The duty may arise from operation or ownership of the instrument that caused the injury, by law, or the relationship between the parties involved.
Breach of Duty of Care
You then need to prove that the responsible party breached their duty of care. The breach may be due to the result of an action, or sometimes even inaction by the responsible party. In any negligence claim, the ability to clearly explain how a duty was breached is necessary.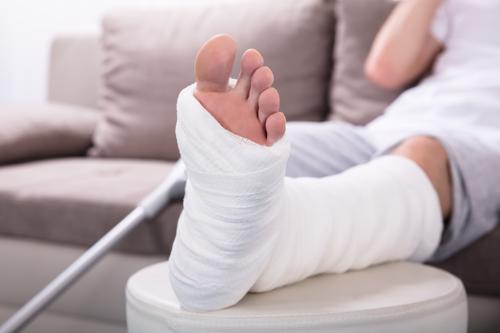 Causation
You then need to prove that the responsible party caused you damage or harm by breaching the duty of care. Furthermore, your damage or injury must have been "reasonably foreseeable" at the time. It is based upon all the available evidence and is usually determined on a case-by-case basis.
Damages
You are then required to show the extent and nature of your damages (i.e., property damage and injuries). Damages, in negligence cases, often include things such as medical or hospital expenses, pain and suffering, lost wages, etc.
New York operates on the comparative fault rule when it comes to negligence. Sometimes multiple parties are at fault for an accident that results in injuries and damages, and sometimes the injured party is partially at fault for the accident that caused their own injuries under this rule.
How Much Time Do I Have to File a Personal Injury Claim in Greece, New York?
In New York, the time you have to file a personal injury claim, which is known as the statute of limitations is 3 years from the date of injury to file a lawsuit against the responsible party for most kinds of personal injury cases.
How Much Will a Greece Personal Injury Lawyer Cost?
You don't have to worry about how much a personal injury lawyer costs if you work with Cellino Law since we represent clients on a contingency fee arrangement. Under this agreement, you only have to pay us if we secure compensation on your behalf. If we don't win, you don't pay us anything.
File Your Injury Claim With Cellino Law's Attorneys
The injuries that you suffer due to negligence can be extensive. Time off work and mounting medical bills can lead to serious financial consequences. If your injuries were due to another party's negligence, you should contact an experienced personal injury lawyer.
Cellino Law has many years of experience helping injured individuals just like yourself. You can reach us today at (800) 555-5555 or use the online contact form. We offer all our clients a free, initial, no-obligation consultation with an experienced personal injury attorney.