When you or your loved one is injured by an accident in Amherst, NY, you are entitled to compensation for your injuries. You need to prove that the reckless behavior of the responsible party caused the accident, and you were injured as a result of the incident to claim maximum compensation for your injuries. Proving negligence isn't an easy task. It's quite complex, and you require an Amherst personal injury lawyer to handle your case.
With hundreds of personal injury attorneys operating in New York, choosing the right firm isn't easy. You don't have to look further than Cellino Law when searching for a skilled attorney to handle your claim. Cellino Law is a trusted name throughout the state for all your personal injury lawsuits. We employ some of the best injury lawyers in the industry and have won millions of dollars in compensation on behalf of our clients so far. Our personal injury lawyers have the necessary expertise, skills, knowledge, and clout to handle your case in such a way that you win the maximum compensation for your injuries. Call our Amherst injury law firm at (800) 555-5555 today for all your personal injury needs.
What Should I Do After an Injury?
Suffering an injury is quite a stressful event. Many victims are confused as to what they should do soon after an accident. In fact, there are many important things that one needs to do soon after the accident. Here is what you need to do after accident:
Get Medical Attention
Medical treatment is important. Many victims don't seek medical assistance if they are not seriously injured due to the accident. But you should always get medical treatment even if you think that you are not seriously injured. Aches and pains can occur in a day or two after the incident. Hence, it's good to get a medical checkup soon after the accident. On the other hand, medical treatment records help prove that you were injured as a result of the accident.
Report the Accident
Call the police and report the accident. The police report serves as an important piece of evidence when proving the negligence of the at-fault party.
Gather Evidence
Take pictures of the accident, and try to video the scene if possible.
Get Contact Information
Get the names and contact information of any witnesses to the accident. Your personal injury lawyer will interview the witnesses to find out important information about the accident.
Contact an Attorney
The most important thing is to choose an experienced attorney at Cellino Law to handle your case. Don't admit fault for the accident without consulting with the injury lawyer.
Why Do I Need a Lawyer?
There are many benefits of working with an experienced injury lawyer in Amherst, New York, when you or someone in your family is injured. Handling a personal injury case on your own isn't the best thing to do if you want to claim maximum compensation for your injuries. A lawyer knows how to prepare and present the case so that you get the maximum benefits in the process. They have handled hundreds of such cases in the past and won millions of dollars in compensation for their clients. A good lawyer knows how to negotiate with the insurance company and take your case to trial if the insurance company denies your rightful claim.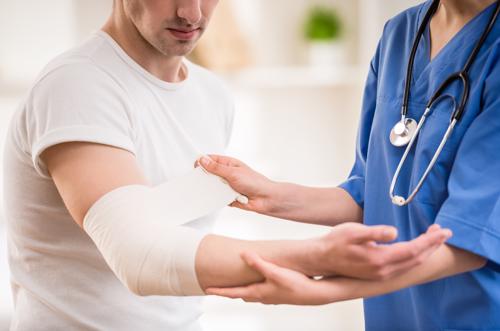 The lawyers at Cellino Law have extensive experience in handling different types of injury claims in Amherst. We have won millions of dollars in compensation on behalf of our clients. Our lawyers are on your side and have your best interests in mind. If you like to make the most of your injury case, you should always rely on a personal injury lawyer at Cellino Law.
What Type of Damages Can I Recover?
There are three types of damages you can claim in an injury case. Economic damages are awarded to the victim to recover the financial losses incurred due to the injuries. Economic damages include medical bills, loss of income, property damage, cost of living with a disability, funeral costs in case of a death of a loved one, and personal care costs. Non-economic compensation includes pain, suffering, mental distress, loss of reputation, loss of companionship, and loss of enjoyment of life.
On the other hand, punitive damages are usually awarded to punish the defendant for his/her criminal conduct. It is designed to stop other drivers from partaking in similar conduct. For punitive damages to be awarded, the victim should prove that the defendant's conduct was malicious and reckless.
How is Liability Determined For New York Injury Claims?
In New York, negligence is defined as the failure to take reasonable care to prevent injuries to another person. If the defendant didn't take appropriate care to prevent injuries from being caused to the victim, the actions of the defendant are considered negligent. The court can reduce the compensation depending on the role of the victim in the accident.
New York is a state that practices comparative negligence. For example, if the judge finds out that the victim had a 10% involvement in the accident, the court will reduce the victim's compensation by 10%. To proceed with a personal injury lawsuit, the victim needs to prove the following:
The defendant had a duty of care towards the victim
The defendant breached his/her duty of care
The accident was caused due to this breach
The victim was injured as a direct result of the accident
How Much Time Do I Have to File a Personal Injury Claim in New York?
You have three years to file a personal injury lawsuit in NY. The statute of limitations will come into effect after that, and you won't be able to file the case.
How Much Will a Personal Injury Lawyer Cost?
Cellino Law doesn't charge any money to file your case. Our lawyers work on a contingency fee basis. You will have to pay our charges only if we win your case.
Review Your Claim With Our Amherst Personal Injury Lawyers
When you or a loved one is injured in Amherst due to someone else's fault, you are entitled to claim compensation for your damages. You should always hire a personal injury lawyer to handle your lawsuit. Call Cellino Law at (800) 555-5555 today for all your personal injury lawsuits in New York.